RiffTrax Live: Star Raiders
Please choose a format above.
It's the year 2762. The galaxy is plagued with warring factions using hokey special effects to destroy each other.
Out of this chaos a hero rises: the dashing, exquisitely bearded Captain Saber Raine (Casper Van Dien). Saber and his elite squad of commandos (other actors) embark on a dangerous quest to save the Prince and Princess of an unnamed planet from the clutches of the Evil Overlord Sinjin - an overlord so evil HIS VERY SKULL IS FILLED WITH CHERRY JELL-O.
Can our heroes fend off Sinjin's army of mutant androids and rescue the Prince and Princess? Probably! After all it's Space Opera, but you never know!
Digital Video file formats
Legacy devices (366.24 MB)
Burnable DVD Image (3.98 GB)
Digital HD Video file formats
Legacy devices (366.24 MB)
Burnable DVD Image (3.98 GB)
All digital products you purchase from RiffTrax.com are DRM-free, can be played across a large variety of devices, and are yours to keep ... forever! Even if you have a hard drive meltdown, you can always log back into the site and re-download all of your previous purchases.
For our Download and Stream products, you can stream the product to your computer or to your TV via Chromecast, or download to a device that can play the MP4 file format. For more information on our video formats, please see this KB article.
Just the Jokes are simply MP3 files which are DRM free and can be enjoyed on any device that can play this common audio format.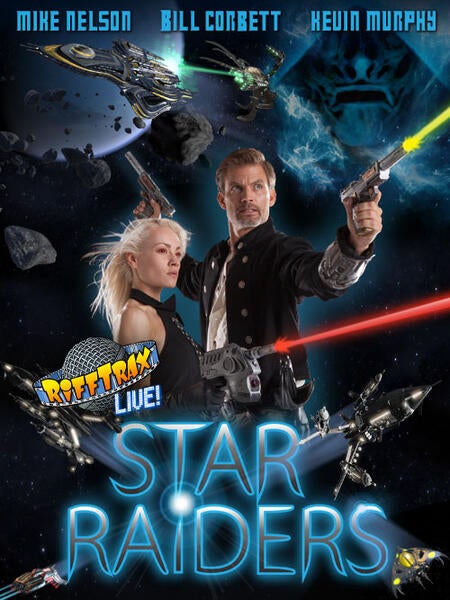 Riffed By