Watch us riff
Starship Troopers
LIVE and only on Scener this Tuesday, September 29th!
Get your tickets here
(or FREE to 2020 Kickstarter backers)
RiffTrax Live: Jack the Giant Killer
Please choose a format above.
If you're into cheesy stop-motion dragons, leprechauns in bottles, drunk Vikings, and Giants-Who-Need-Killing, then Jack the Giant Killer is for you! Actually that's an odd set of things to be into, hypothetical person reading this, and frankly it's about time you let us get to the point. Mike Nelson, Kevin Murphy, and Bill Corbett riffed this vintage 1962 epic live in Nashville, and now you can enjoy the show in the comfort of your own home, castle, or bottle you share with a leprechaun!
Also! The guys riff the supremely weird short What Is Nothing? (spoiler: we still don't know what nothing is). Plus two hilarious cartoons from Rich "Lowtax" Kyanka of somethingawful.com, a Behind-the-Scenes slideshow, and movie trivia slides done RiffTrax style!
Make sure all these giants didn't die in vain - join Mike, Kevin, and Bill for a full evening of great live comedy.
Yes! The Special Features are included on both the Download-to-Burn and regular DVD!
Digital Video file formats
Legacy devices (430.17 MB)
Download to Burn (.iso) [Dual-layer Disc required!] (6.78 GB)
Digital HD Video file formats
Legacy devices (430.17 MB)
Download to Burn (.iso) [Dual-layer Disc required!] (6.78 GB)
All digital products you purchase from RiffTrax.com are DRM-free, can be played across a large variety of devices, and are yours to keep ... forever! Even if you have a hard drive meltdown, you can always log back into the site and re-download all of your previous purchases.
For our Download and Stream products, you can stream the product to your computer or to your TV via Chromecast, or download to a device that can play the MP4 file format. For more information on our video formats, please see this KB article.
Just the Jokes are simply MP3 files which are DRM free and can be enjoyed on any device that can play this common audio format.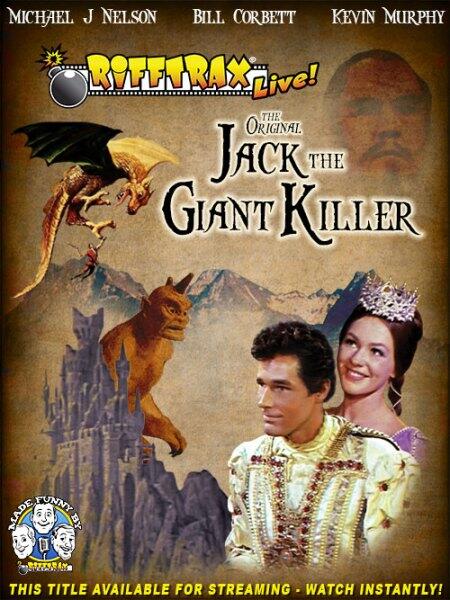 Riffed By