Rediscovery: Puppets
Please choose a format above.
Crap! You've got some lying around the house, don't you? Sure you do! Look under your bed or in the trash can. See! A whole bunch of crap in there. Now stick some of that crap to other crap. Maybe toss in some junk if you stumble across any. Draw a face on some crud and then fasten it to the crap-junk. There! You've got yourself a puppet!
This is the guiding ethos of ACI Films, makers of the famed At Your Fingertips series. This short is an At Your Fingertips in every aspect but name. A mysterious offscreen voice instructs terrified children how to construct terrifying crafts out of scrap materials while a druggy soundtrack plays. This time we're making puppets, which are terrifying even when not constructed by the lunatics at ACI, so you know you're in for something special.
We're not sure when we discovered puppets for the first time in order to make a rediscovery necessary, but Rediscovery: Puppets asserts that this has definitely happened. We find it best not to question the people who put the ACI in MANIAC.
Digital HD Video file formats
Legacy devices (56.93 MB)
All digital products you purchase from RiffTrax.com are DRM-free, can be played across a large variety of devices, and are yours to keep ... forever! Even if you have a hard drive meltdown, you can always log back into the site and re-download all of your previous purchases.
For our Download and Stream products, you can stream the product to your computer or to your TV via Chromecast, or download to a device that can play the MP4 file format. For more information on our video formats, please see this KB article.
Just the Jokes are simply MP3 files which are DRM free and can be enjoyed on any device that can play this common audio format.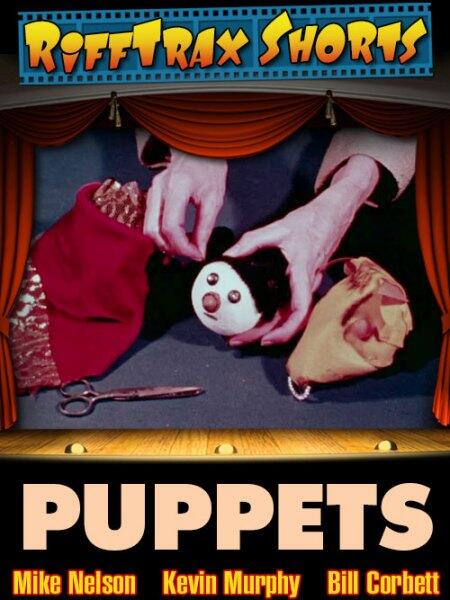 Riffed By