One Turkey, Two Turkey
Please choose a format above.
When you ask a company like ACI, makers of the now-infamous "Grasses" and "Boxes" shorts, to create a film teaching kids to count to ten, there are three things of which you can be certain. One, you can count on the fact that if you're talking to someone at ACI, they are attempting to speak to you on a telephone made out of old, damp egg cartons. Two, you know the end product they give you will not teach children how to count, but WILL teach them how to succumb to the chaos of life and turn their backs on reason with whimsy and a shaky, nervous smile. Three, well, we'd list a third thing here, but we learned to count from ACI and frankly, after two we always get confused and take a nap under the kitchen sink.
One Turkey, Two Turkey plunges the viewer gobble-deep into the hideous, squawking world of a commercial turkey farm. Juxtaposing images of these terrified birds awaiting execution with a cheerful, legitimately catchy song about counting is just the sort of special touch that only ACI could give. (note: other "special touches" given by ACI have resulted in criminal charges)
Mike, Bill, & Kevin were so disoriented after riffing One Turkey, Two Turkey that they picked up forks and knives and chased each other in a circle for a full 3 hours before someone had the sense to fry up some bacon and snap them out of it.
Digital Video file formats
Legacy devices (24.16 MB)
All digital products you purchase from RiffTrax.com are DRM-free, can be played across a large variety of devices, and are yours to keep ... forever! Even if you have a hard drive meltdown, you can always log back into the site and re-download all of your previous purchases.
For our Download and Stream products, you can stream the product to your computer or to your TV via Chromecast, or download to a device that can play the MP4 file format. For more information on our video formats, please see this KB article.
Just the Jokes are simply MP3 files which are DRM free and can be enjoyed on any device that can play this common audio format.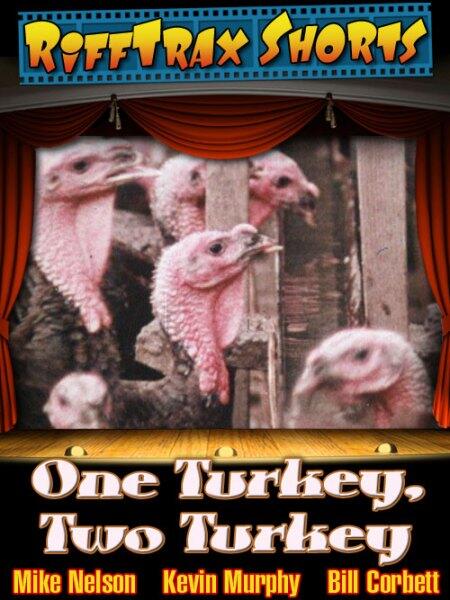 Riffed By