On Guard - Bunco!
Please choose a format above.
On Guard - Bunco! provides a hard-hitting and, if you take good notes, potentially lucrative look into the world of con-men! Scams covered include "The Encyclopedia Flim Flamica" "The Widow's Bankroll Do-see-do" and the always crowd-pleasing "Paint a Guy's Roof then Threaten to Beat Him Up." For good measure there's a grand finale involving needless racism!
If you're anything like us, you'll find it impossible to watch the whole thing and not go out and pull a few buncos of your own! In fact, here, have Kevin's bank account number just to get you started!
Additional contributors:
Conor Lastowka - Senior Writer
Sean Thomason - Senior Writer
Contributing Writer: Jordan Morris
Digital HD Video file formats
Legacy devices (101.12 MB)
All digital products you purchase from RiffTrax.com are DRM-free, can be played across a large variety of devices, and are yours to keep ... forever! Even if you have a hard drive meltdown, you can always log back into the site and re-download all of your previous purchases.
For our Download and Stream products, you can stream the product to your computer or to your TV via Chromecast, or download to a device that can play the MP4 file format. For more information on our video formats, please see this KB article.
Just the Jokes are simply MP3 files which are DRM free and can be enjoyed on any device that can play this common audio format.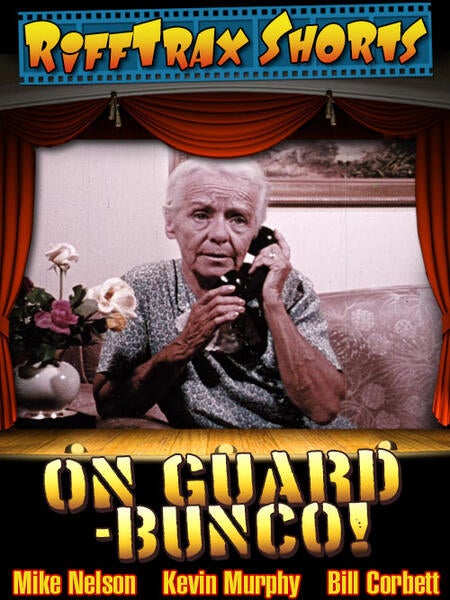 Riffed By