Norman Gives a Speech
Please choose a format above.
Think back on the all-time great great speeches humans have given. Martin Luther King on the steps of the Lincoln Memorial. Honest Abe's Gettysburg address. Marc Antony at Caesar's funeral. Bill Pullman in Independence Day. But before delivering any of these masterful works of rhetoric, did any of the speech givers fish their notes out of a toilet and dry them off with a hair dryer? We think not! Advantage: Norman.
Yes, Norman, the sack of failure in a bad suit last seen soliciting strangers for money in a public restroom, now has to give the big speech to a crowd of investors. Why? We don't know. Perhaps a stupid dog that won't stop licking its crotch was unavailable. Will Norman triumph over the odds and wow the executives with a masterful speech? Or will he just Norman the entire operation down his leg?
Last seen during our RiffTrax Live: Night Of The Living Dead show, Norman Gives a Speech is here in all of its lumpy, mumbly, studio glory!
Digital Video file formats
Legacy devices (32.95 MB)
All digital products you purchase from RiffTrax.com are DRM-free, can be played across a large variety of devices, and are yours to keep ... forever! Even if you have a hard drive meltdown, you can always log back into the site and re-download all of your previous purchases.
For our Download and Stream products, you can stream the product to your computer or to your TV via Chromecast, or download to a device that can play the MP4 file format. For more information on our video formats, please see this KB article.
Just the Jokes are simply MP3 files which are DRM free and can be enjoyed on any device that can play this common audio format.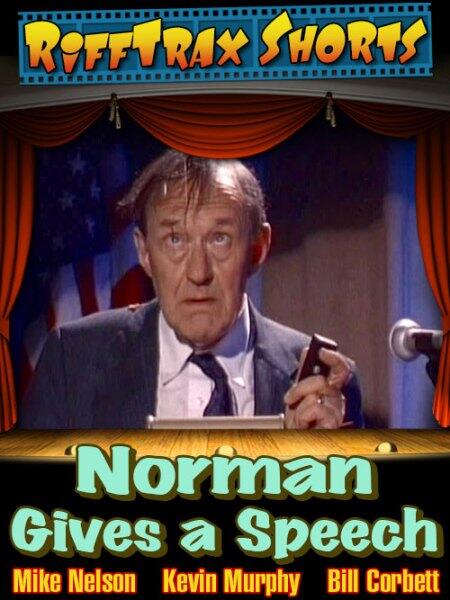 Riffed By