Norman Checks In
Please choose a format above.
As if to prove that Dunston wasn't the only unpleasant, pest-ridden ape who knew how to Check In, here comes our old pal Norman!
You'll be pleased to know that Norman has finally cleaned up his act and gotten his life together: staying at a five star resort where everyone calls him sir, commanding respect with ease, women wanting him, men wanting to BE him...ahhh, we're kidding of course. This installment finds Norman losing battles to a taxidermy convention, the magic fingers on a pre Civil War mattress, a television, and even exposing himself to a helpless maid. To reiterate: this short finds Norman in the bathroom once again, except this time, he is NUDE.
So kick off your shoes, put your feet up on a motel comforter that's never been washed, and check in with America's least favorite guy, Norman!
Digital Video file formats
DVD Video (MPEG-2) (441.38 MB)
mp4 for mobile devices (87.62 MB)
mp4 for Tablets and TVs (126.4 MB)
All digital products you purchase from RiffTrax.com are DRM-free, can be played across a large variety of devices, and are yours to keep ... forever! Even if you have a hard drive meltdown, you can always log back into the site and re-download all of your previous purchases.
For our Download and Stream products, you can stream the product to your computer or to your TV via Chromecast, or download to a device that can play the MP4 file format. For more information on our video formats, please see this KB article.
Just the Jokes are simply MP3 files which are DRM free and can be enjoyed on any device that can play this common audio format.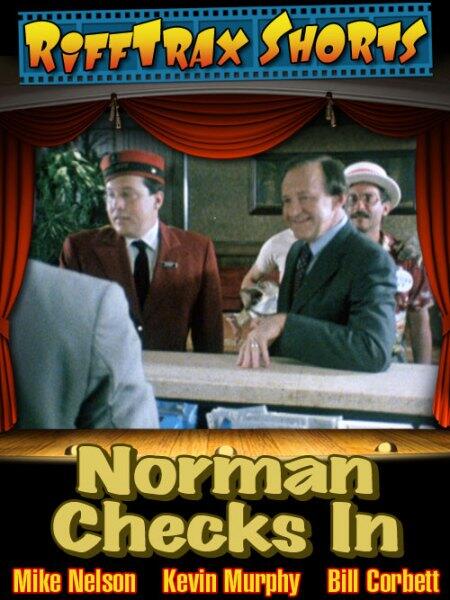 Riffed By