Ladybug, Ladybug, Winter is Coming
Please choose a format above.
Ladybug, Ladybug, Winter is Coming is the sobering tale of a lady bug who does not know that winter is coming.
The bug who happens to be a lady crawls around asking everyone she sees why it is so cold. She is told repeatedly it's because WINTER IS COMING and yet she persists in her willful ignorance. I'm giving away all the best plot points but I hope you will enjoy it anyway!
Digital HD Video file formats
Legacy devices (40.51 MB)
All digital products you purchase from RiffTrax.com are DRM-free, can be played across a large variety of devices, and are yours to keep ... forever! Even if you have a hard drive meltdown, you can always log back into the site and re-download all of your previous purchases.
For our Download and Stream products, you can stream the product to your computer or to your TV via Chromecast, or download to a device that can play the MP4 file format. For more information on our video formats, please see this KB article.
Just the Jokes are simply MP3 files which are DRM free and can be enjoyed on any device that can play this common audio format.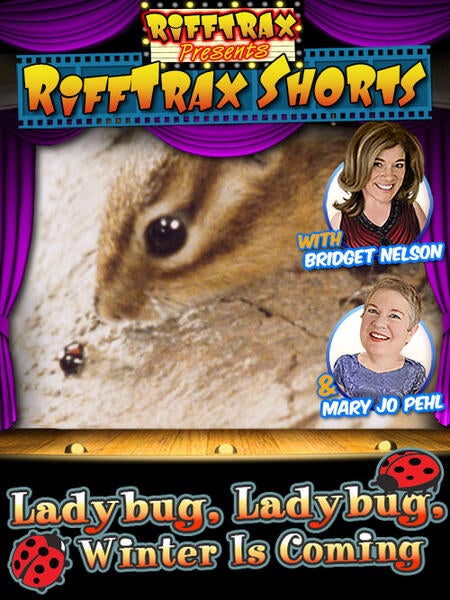 Riffed By