Kangaroos
Please choose a format above.
Kangaroos - considered by many to be one of the top five marsupials in the world for drunken Irishmen to box, these creatures remain elusive and mysterious to most of us. (Exception: local kangaroo hoarder Crazy Dennis.)
The creatively titled short film Kangaroos should put an end to all your questions, especially if your question is "Are there no kangaroos in America because many years ago they were all eaten by Wild Lions" which the short would have you believe is answered "Yes." Another question that will be answered affirmatively by this short? "Are kangaroos horrible, terrifying creatures that we would all be better off without?"
Mike, Kevin and Bill, despite their best preparations, still had the validity of their knives questioned during the recording of this short.
Digital Video file formats
High Quality (MPEG-2) (293.18 MB)
Zune (Windows Media) (86.16 MB)
Commentary (mp3) (7.34 MB)
Source audio (mp3) (9.44 MB)
All digital products you purchase from RiffTrax.com are DRM-free, can be played across a large variety of devices, and are yours to keep ... forever! Even if you have a hard drive meltdown, you can always log back into the site and re-download all of your previous purchases.
For our Download and Stream products, you can stream the product to your computer or to your TV via Chromecast, or download to a device that can play the MP4 file format. For more information on our video formats, please see this KB article.
Just the Jokes are simply MP3 files which are DRM free and can be enjoyed on any device that can play this common audio format.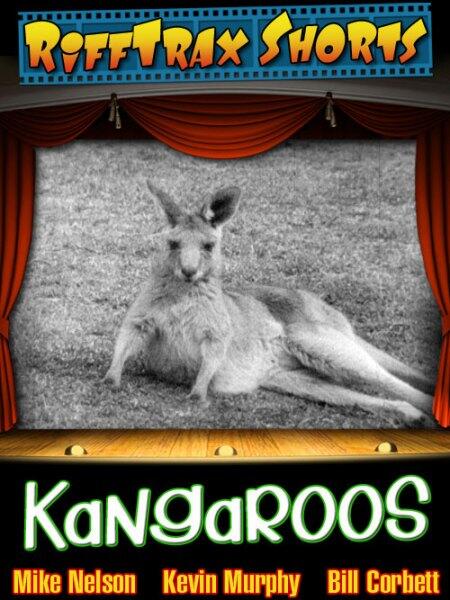 Riffed By