Jack and the Beanstalk
Please choose a format above.
Fee, Fie, Fo… Fun???
That is how you might start copy for a version of Jack and the Beanstalk that wasn't a stark, joyless nightmare. This one, on the other hand, is like a Dorthea Lange photo that decided it wanted to become a fairy tale.
We all know the story: family is starving, boy takes beloved cow to be slaughtered, mysterious man offers him magic beans instead, Billy Peltzer releases the electric gremlin and all the gremlins get electrocuted except the sexy lady gremlin, Jack steals the golden goose, etc. But, (and we believe this technically qualifies as a selling point) you've never seen it told with such careworn actors before!
Pop a few magic beans of your own and join Mike, Kevin, and Bill for Jack and the Beanstalk!
* See Also Jack and the Beanstalk the riddle, wrapped in a mystery, inside the enigma that is Santa and the Ice Cream Bunny: RiffTrax Live
Digital HD Video file formats
All digital products you purchase from RiffTrax.com are DRM-free, can be played across a large variety of devices, and are yours to keep ... forever! Even if you have a hard drive meltdown, you can always log back into the site and re-download all of your previous purchases.
For our Download and Stream products, you can stream the product to your computer or to your TV via Chromecast, or download to a device that can play the MP4 file format. For more information on our video formats, please see this KB article.
Just the Jokes are simply MP3 files which are DRM free and can be enjoyed on any device that can play this common audio format.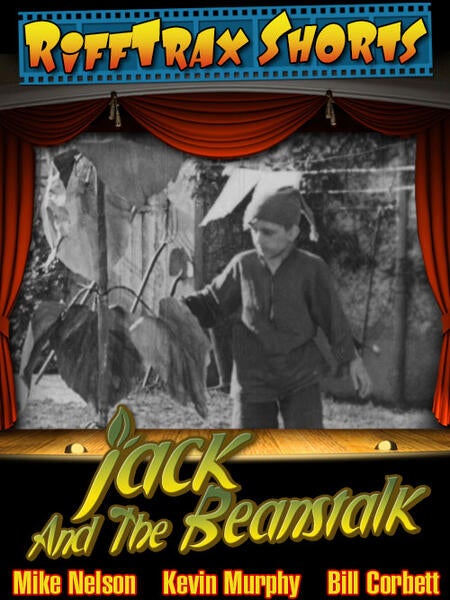 Riffed By