Improve Your Pronunciation
Please choose a format above.
Oscar-nominated film The King's Speech focuses on a world leader who struggles under the burden of a devastating speech impediment (or so we've been told, we were gonna see it but accidentally watched Birdemic 35 more times instead). If Improve Your Pronunciation had been around to help that troubled monarch, The King's Speech would never have been made, providing an open slot in the Best Picture nominees list for another amazing film that has not received the award recognition it so richly deserves (....no, we're not talking about Birdemic...okay, yes we are).
Improve Your Pronunciation imagines speech instruction, not as a private lesson with a certified professional, but as a garish game show hosted by the one and only Ned Blandford! Yes, that's actually his name, why would you ask? No, I don't think you should look into his criminal record. Seriously, it won't be good. Just watch as Ned takes the shame of these poor speakers, "grunters", and "smudgers", and airs it out for the world to see!
After learning the lessons of Improve Your Pronunciation, Mike, Kevin and Bill would like to say "Thbpppbt snorfk inamota Ryan Phillippe!"
Digital Video file formats
High Quality (MPEG-2) (307.06 MB)
Commentary (mp3) (7.72 MB)
Source audio (mp3) (10.02 MB)
All digital products you purchase from RiffTrax.com are DRM-free, can be played across a large variety of devices, and are yours to keep ... forever! Even if you have a hard drive meltdown, you can always log back into the site and re-download all of your previous purchases.
For our Download and Stream products, you can stream the product to your computer or to your TV via Chromecast, or download to a device that can play the MP4 file format. For more information on our video formats, please see this KB article.
Just the Jokes are simply MP3 files which are DRM free and can be enjoyed on any device that can play this common audio format.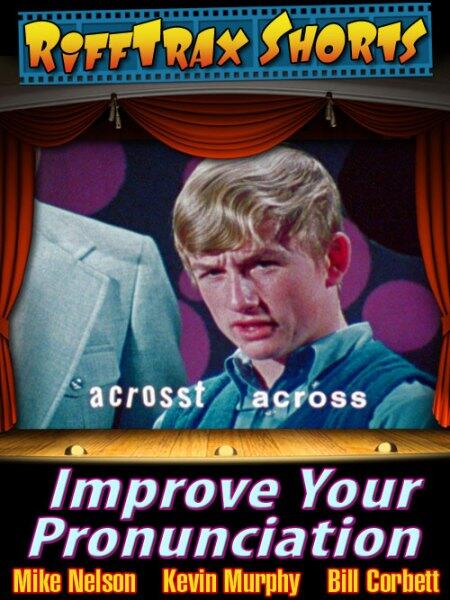 Riffed By