How to Keep a Job
Please choose a format above.
Nobody's more qualified to tell people How to Keep a Job than Coronet Films, the company that managed to sleepwalk its way through making 99% of all educational shorts ever produced. How to EXCEL at a job? Not their thing. How to IMPROVE at your job? No dice. But How to Keep a Job through the kind of consistent mediocrity that doesn't get noticed as either good or bad? Now you're talkin' Coronet's language!
Ignoring the timeless job-keeping strategies of blackmail and extortion, this film uses a Goofus and Gallant setup (classic Coronet originality!) to show that the best approach is to just work slightly harder than the laziest person in the office. Our hero learns that by following this simple advice, he too can someday aspire to a job in middle management, hiring people like himself for jobs they barely care enough to do. The system works!
No job? No credit? No problem! You can still join Mike, Kevin, and Bill for the long term career stability of How to Keep a Job!
Digital Video file formats
Legacy devices (46.13 MB)
All digital products you purchase from RiffTrax.com are DRM-free, can be played across a large variety of devices, and are yours to keep ... forever! Even if you have a hard drive meltdown, you can always log back into the site and re-download all of your previous purchases.
For our Download and Stream products, you can stream the product to your computer or to your TV via Chromecast, or download to a device that can play the MP4 file format. For more information on our video formats, please see this KB article.
Just the Jokes are simply MP3 files which are DRM free and can be enjoyed on any device that can play this common audio format.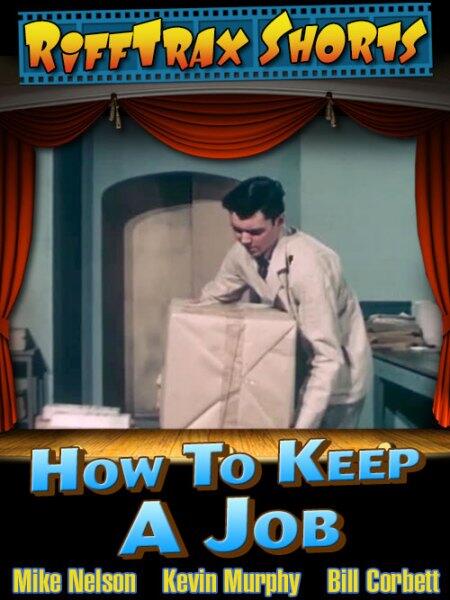 Riffed By