Health: Your Posture
Please choose a format above.
Health: Your Posture tells the tale of Adrilene, a young girl with a serious problem: her parents named her Adrilene. Tragically, her nightmare doesn't end there, she also has to deal with a condescending educational short telling her she doesn't stand right. Then, even her reflection in the mirror turns on her, scolding and nagging poor Adrilene into submission. Basically, her life is like being permanently stuck in a room with the "how can you have any pudding if you don't eat your meat" guy from Pink Floyd's The Wall. Granted, her name is Adrilene, so maybe she deserves it.
Join Mike, Kevin, Bill, and your pals at the Centron Film Corporation in letting Adrilene know everything that's wrong with her in Health: Your Posture!
Digital Video file formats
Legacy devices (43.64 MB)
All digital products you purchase from RiffTrax.com are DRM-free, can be played across a large variety of devices, and are yours to keep ... forever! Even if you have a hard drive meltdown, you can always log back into the site and re-download all of your previous purchases.
For our Download and Stream products, you can stream the product to your computer or to your TV via Chromecast, or download to a device that can play the MP4 file format. For more information on our video formats, please see this KB article.
Just the Jokes are simply MP3 files which are DRM free and can be enjoyed on any device that can play this common audio format.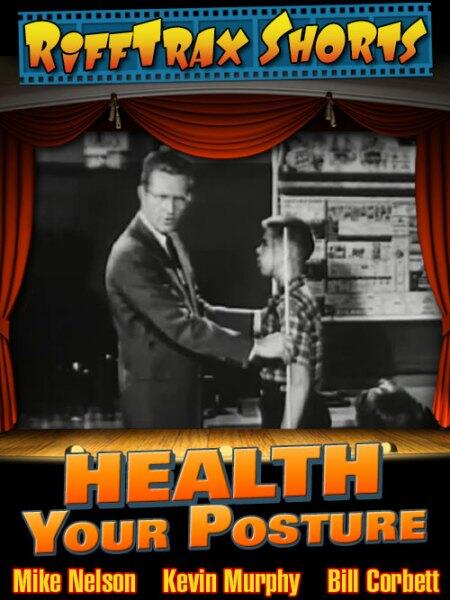 Riffed By