Halloween Party
Please choose a format above.
Ain't no party like a Halloween Party, because Halloween Party is a LIVE short, performed and recorded on stage at the Belcourt Theatre in Nashville! Now it's ready to watch, whether you missed that show or want to relive the magic in the comfort of your home, where you host your own Halloween parties.
And if your Halloween parties are anything like the one in Halloween Party, for some reason there's a boy in a "lady scarecrow" costume. What's a "lady scarecrow" costume, you ask? it looks just like a regular scarecrow costume, but you know it's really a "lady scarecrow" costume because everyone goes out of their way to call it that. And, naturally, you make your son wear it to school. Also, there's a very angry dog who seems better suited for protecting rusted-out fridges in a junkyard than, y'know, being allowed anywhere near children.
All this plus pumpkins, "Indian corn," and all the other 1960s Halloween staples that make your 1960s Halloween party the Halloween-iest ever! Don't miss this LIVE recording of Mike, Kevin, and Bill's Halloween Party!
Digital HD Video file formats
All digital products you purchase from RiffTrax.com are DRM-free, can be played across a large variety of devices, and are yours to keep ... forever! Even if you have a hard drive meltdown, you can always log back into the site and re-download all of your previous purchases.
For our Download and Stream products, you can stream the product to your computer or to your TV via Chromecast, or download to a device that can play the MP4 file format. For more information on our video formats, please see this KB article.
Just the Jokes are simply MP3 files which are DRM free and can be enjoyed on any device that can play this common audio format.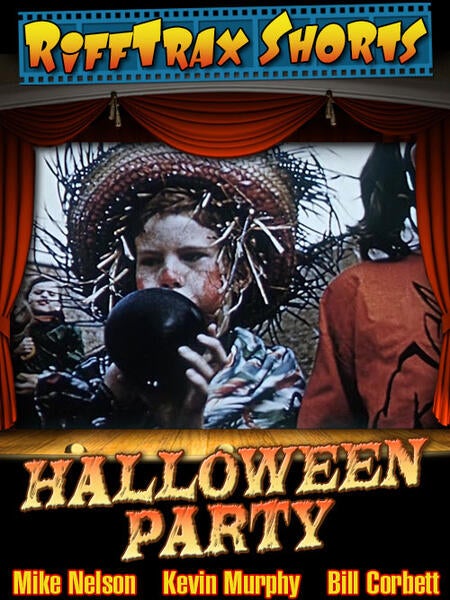 Riffed By