Emergencies - What Would You Do?
Please choose a format above.
The most popular film genre in the 70s was clearly Robert De Niro's Pre-Dirty Grandpa Phase, but a close second was Dumb Kids Hurting Themselves. Emergencies - What Would You Do? is a standout, taking the critically lauded step of leaving the viewer uncertain if the endangered children were willing actors or not.
Whether it's drowning, eating bleach, or somehow not understanding how basic playground equipment like the swings work, you'll witness future Darwin Award winners in action, all under the guise of teaching kids the valuable lesson that in case of emergency, you should immediately find someone smarter and stronger than you to help.
Mike, Kevin, and Bill opted to remain humble freelance architects rather than transform into Safety Woman and help these kids, and frankly we don't blame them.
Digital HD Video file formats
All digital products you purchase from RiffTrax.com are DRM-free, can be played across a large variety of devices, and are yours to keep ... forever! Even if you have a hard drive meltdown, you can always log back into the site and re-download all of your previous purchases.
For our Download and Stream products, you can stream the product to your computer or to your TV via Chromecast, or download to a device that can play the MP4 file format. For more information on our video formats, please see this KB article.
Just the Jokes are simply MP3 files which are DRM free and can be enjoyed on any device that can play this common audio format.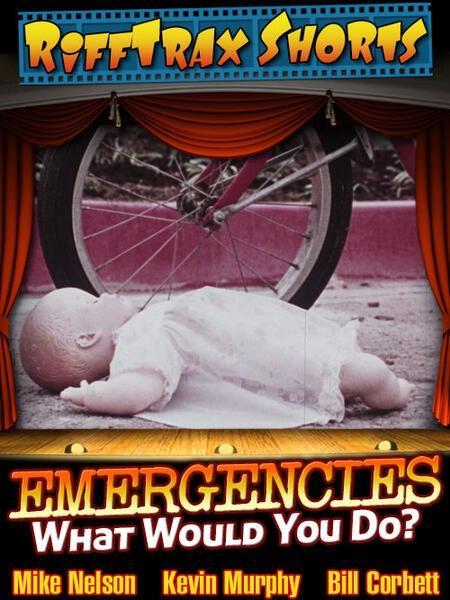 Riffed By