Drawing for Beginners: The Triangle
Please choose a format above.
"Drawing for Beginners" may be the stupidest series of shorts we've riffed here at RiffTrax. The fact that we have riffed an entire series where kids make crap out of garbage should really drive home how insane these shorts are.
Having already riffed rectangles and squares, it's time to complete the trilogy in appropriate fashion with triangles. You see, because triangles have THREE sides…? Trust us, it will make sense after you watch the short.
Pull up an oddly motionless, disembodied hand and lower your expectations and intelligence level, because it's time to draw some damn triangles baby!!!
Digital HD Video file formats
Legacy devices (39.91 MB)
All digital products you purchase from RiffTrax.com are DRM-free, can be played across a large variety of devices, and are yours to keep ... forever! Even if you have a hard drive meltdown, you can always log back into the site and re-download all of your previous purchases.
For our Download and Stream products, you can stream the product to your computer or to your TV via Chromecast, or download to a device that can play the MP4 file format. For more information on our video formats, please see this KB article.
Just the Jokes are simply MP3 files which are DRM free and can be enjoyed on any device that can play this common audio format.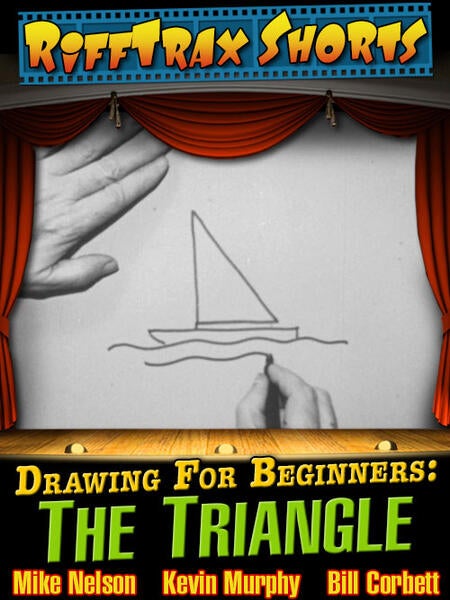 Riffed By