Don't Be a Bloody Idiot
Please choose a format above.
Life in Australia can be extremely hazardous.  There's Tasmanian devil attacks, lethal doses of vegemite and large, bearded, drunken men.  And that's just in the Parliament building!*
Once you head out into the bush - just allow that to sink in for a second - the dangers of a vest wearing man disparaging the size of your knife become that much more pronounced.  Thus, if you plan on camping in Australia, Don't Be A Bloody Idiot: watch Don't Be A Bloody Idiot.  
Mike, Kevin and Bill, (all of them Stickybeaks), pool their last Brass Razoo, try not to act like a bunch of Ockers and google "Australian slang" to find out what the hell we're talking about as they riff one of the finest 1970s Australian camping safety films they've ever seen: Don't Be A Bloody Idiot.
*We know they have a parliament because the Australian guy Bart prank calls goes to his local member of parliament to try to sort out the issue before turning to the prime minister. 
Digital Video file formats
Commentary (mp3) (11.57 MB)
Source audio (mp3) (15.02 MB)
All digital products you purchase from RiffTrax.com are DRM-free, can be played across a large variety of devices, and are yours to keep ... forever! Even if you have a hard drive meltdown, you can always log back into the site and re-download all of your previous purchases.
For our Download and Stream products, you can stream the product to your computer or to your TV via Chromecast, or download to a device that can play the MP4 file format. For more information on our video formats, please see this KB article.
Just the Jokes are simply MP3 files which are DRM free and can be enjoyed on any device that can play this common audio format.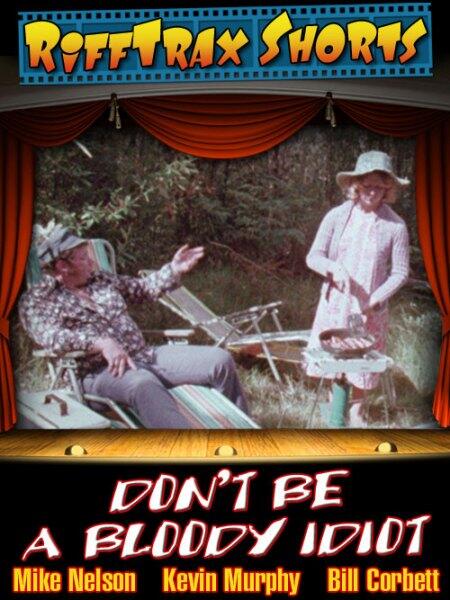 Riffed By