Christmas Customs Near and Far
Please choose a format above.
Christmas! Whether you celebrate it with a traditional nativity scene, an ugly sweater party, or the increasingly popular "Chanukah" variant, one thing is certain: everyone celebrates it. And not just near! But far too!
Christmas Customs Near and Far takes a very 50s look at these 'far' places, using the always culturally sensitive device of "forcing some confused kids into ridiculous costumes and pointing a camera at them." Several of these children have lit candles strapped to their heads. At one point they construct something called a Mitten Tree that even the deranged bastards at ACI Films would have taken a look at and gone "That's a little too stupid even for us."
Whether you're near, far, or some horrible quantum flux state of both this Christmas, Mike, Kevin, and Bill's riff of Christmas Customs Near and Far will hopefully fill your home with warmth, laughter, and whatever the hell a Mitten Tree is.
Digital HD Video file formats
Legacy devices (54.13 MB)
All digital products you purchase from RiffTrax.com are DRM-free, can be played across a large variety of devices, and are yours to keep ... forever! Even if you have a hard drive meltdown, you can always log back into the site and re-download all of your previous purchases.
For our Download and Stream products, you can stream the product to your computer or to your TV via Chromecast, or download to a device that can play the MP4 file format. For more information on our video formats, please see this KB article.
Just the Jokes are simply MP3 files which are DRM free and can be enjoyed on any device that can play this common audio format.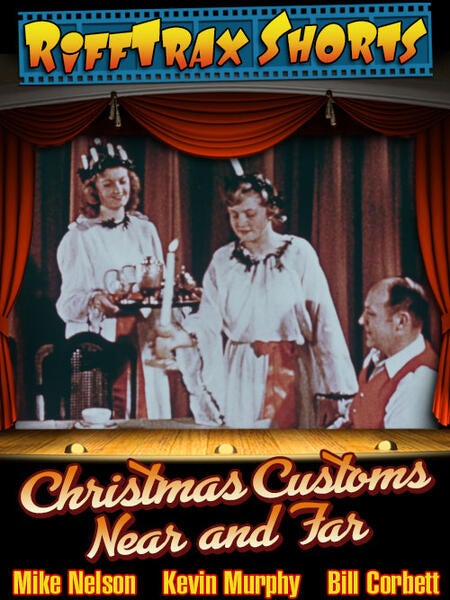 Riffed By