Building Better Paragraphs
Please choose a format above.
The bartender says "I was talking to the duck!"  And, so it was finished, before it had even begun.  She was a dark and stormy dame.  Really, that's a badger?  "Over there, behind the fake tree," she said.  The record scratched at midnight, as it always does. 
That, ladies and gentlemen, is a terrible paragraph.  If only it were possible to build a better one!  But surely, a topic as pedantic and uninteresting as Building Better Paragraphs has never been covered by the dynamos at Coronet Films, has it?
It has!  Fans of crappy paragraphs, run and hide because Building Better Paragraphs is here to pummel your putrid paragraphs into submission!  Building Better Paragraphs tells the tale of Susan, whose dog Major wins a prize at a dog show.  Actually, it tells the tale of three children telling the tale of Susan & Major.  While the rest of the class presumably learns important life skills such as the capital of Delaware, these three toil away at the back table, shaping their initial failure of a paragraph into something vaguely coherent. Can they build it into a better paragraph?  Let's hope so, the bar was set awfully low.  Can they shape it into an interesting paragraph?  We're going to be honest, we have our doubts.  Is one of the children in this short one of the strangest looking kids we've ever seen?  We answer that with a hearty "Gahhhh!"
Mike, Kevin and Bill have each built a better paragraph only to later find out the assigned topic was The Teapot Dome Scandal, not bacon.
Digital Video file formats
Commentary (mp3) (7.6 MB)
Source audio (mp3) (9.7 MB)
All digital products you purchase from RiffTrax.com are DRM-free, can be played across a large variety of devices, and are yours to keep ... forever! Even if you have a hard drive meltdown, you can always log back into the site and re-download all of your previous purchases.
For our Download and Stream products, you can stream the product to your computer or to your TV via Chromecast, or download to a device that can play the MP4 file format. For more information on our video formats, please see this KB article.
Just the Jokes are simply MP3 files which are DRM free and can be enjoyed on any device that can play this common audio format.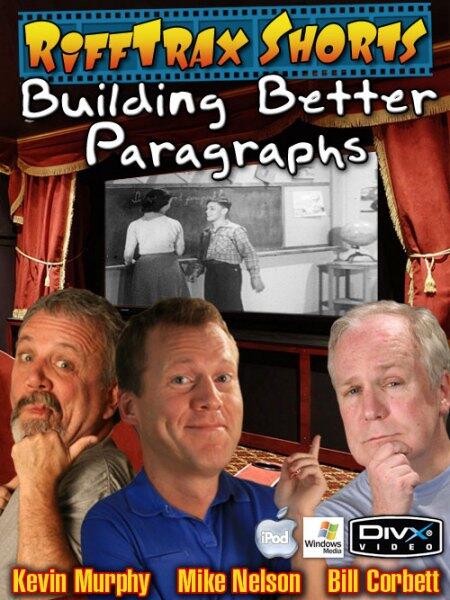 Riffed By