Beginning Responsibility: Being a Good Sport
Please choose a format above.
Sometimes it's really hard to be a good sport. Like when your fifth grade basketball team gets embarrassed 41-17 on the court, so you convince all the boys on your team to hock a loogie into their palms before shaking hands with the winning team. Then the goody-two-shoes on your team, James, rats you out to coach and you get in big trouble. So, as kids do, you dedicate your life to developing an elaborate revenge plan against James, culminating in cut brake lines and you doing 10 years hard time for no good reason. Hey, we've all been there, am I right? Kids will be kids!
Our new short, Being a Good Sport, tries to help you avoid such scenarios, but mainly just proves that snotty kids who don't play well with others should be shunned for the safety of everyone involved. Embracing these adorable little psychopaths will earn you nothing but a knife in the back! Consider yourself warned!
On their way to riffing Being a Good Sport, Mike, Kevin and Bill played a friendly game of rock paper scissors to decide who got shotgun. The fistfight that ensued lasted until sundown and destroyed 3 residential blocks.
Digital Video file formats
Legacy devices (41.05 MB)
Commentary (mp3) (7.04 MB)
Source audio (mp3) (8.98 MB)
All digital products you purchase from RiffTrax.com are DRM-free, can be played across a large variety of devices, and are yours to keep ... forever! Even if you have a hard drive meltdown, you can always log back into the site and re-download all of your previous purchases.
For our Download and Stream products, you can stream the product to your computer or to your TV via Chromecast, or download to a device that can play the MP4 file format. For more information on our video formats, please see this KB article.
Just the Jokes are simply MP3 files which are DRM free and can be enjoyed on any device that can play this common audio format.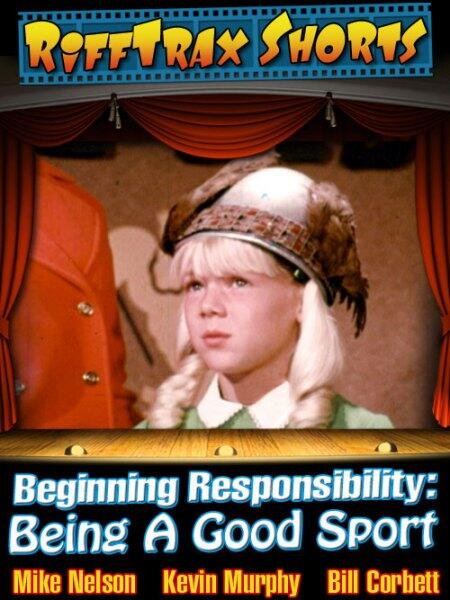 Riffed By