At Your Fingertips: Sugar and Spice (Live Edition)
Please choose a format above.
Christmas ornaments are not a hard thing to come by. You can get a box of perfectly good ones for like three dollars at CVS. Or if you're really hard up, most people won't notice if they're missing a few after you leave their holiday party. Or you could do as this short suggests and spend hours making terrible ones out of sugar for some reason. The choice is yours!
Probably the sweetest installment in the beloved garbage crafting series from ACI Films, At Your Fingertips: Sugar and Spice is like the dreams you have after you eat a bunch of expired marshmallow Peeps and browse a bootleg Ukrainian version of Pinterest right before bed. Originally broadcast as part of RiffTrax Live: Santa Claus, it has all the classic At Your Fingertips thrills, but with the added bonus of not having to sit through more Songs of the World.
Digital HD Video file formats
Legacy devices (41.33 MB)
All digital products you purchase from RiffTrax.com are DRM-free, can be played across a large variety of devices, and are yours to keep ... forever! Even if you have a hard drive meltdown, you can always log back into the site and re-download all of your previous purchases.
For our Download and Stream products, you can stream the product to your computer or to your TV via Chromecast, or download to a device that can play the MP4 file format. For more information on our video formats, please see this KB article.
Just the Jokes are simply MP3 files which are DRM free and can be enjoyed on any device that can play this common audio format.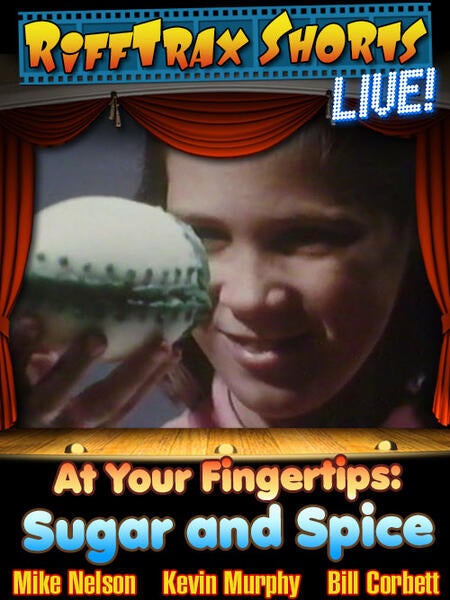 Riffed By