A Boy of Mexico: Juan and his Donkey
Please choose a format above.
Juan and His Donkey! Rockin' your commute on KBLZ 105.3! Stay tuned because we've got our producer Timmy The Gimp in nothing but a kilt out in front of a funeral home, and a guy in a turkey costume is gonna blast him with paint balls! It's gonna be off the-
Wait, what? Juan and His Donkey is not a wacky morning show DJ Team? It's an educational short from Coronet, part of the popular "A Boy Of ____" series? Are you sure? I mean, that sounds feasible, but what is it meant to teach exactly? Hm...Cultural differences...I dunno. Seems like it's just going to prove dated and offensive...You're sure we can't just run with the Morning Zoo thing?
Well fine. A Boy of Mexico: Juan and His Donkey is NOT wacky, and there are no interns harassing old ladies. The donkey isn't even painted like a zebra. But this tale of a poor Mexican boy who chops firewood for a living and longs for nothing more than to buy his donkey Pepito a new serape is quite dated and proves quite ripe for riffing. Especially when a rich city slicker runs out of gas and Juan and Pepito stumble across him and ROCK HIS COMMUTE on KBLZ 105- OW! Don't hit, we'll stop!
Mike, Kevin and Bill are not rockin' your commute with traffic on the nines. Leave them alone on the nines.
Digital Video file formats
Legacy devices (44.15 MB)
Commentary (mp3) (7.57 MB)
Source audio (mp3) (9.7 MB)
All digital products you purchase from RiffTrax.com are DRM-free, can be played across a large variety of devices, and are yours to keep ... forever! Even if you have a hard drive meltdown, you can always log back into the site and re-download all of your previous purchases.
For our Download and Stream products, you can stream the product to your computer or to your TV via Chromecast, or download to a device that can play the MP4 file format. For more information on our video formats, please see this KB article.
Just the Jokes are simply MP3 files which are DRM free and can be enjoyed on any device that can play this common audio format.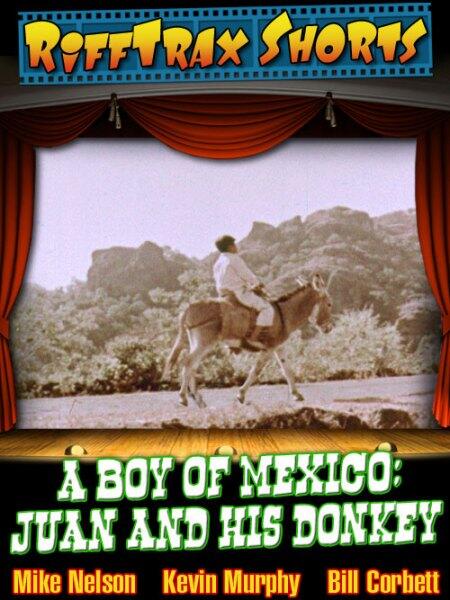 Riffed By