The Twenty Dollar Miracle
Something you should know:
Free to our 2022 Kickstarter backers of the SHORTS PACKAGE tier and higher!
Please choose a format above.
A long long time ago before the invention of sweatpants by Thaddeus P.J. Comfy sparked a worldwide activewear revolution, the American woman was considered the best dressed and most dressed woman in the world.
This was due to Yankee ingenuity, which produced a fashionable, well-made dress to sell for twenty dollars or less. This was considered a miracle and there is speculation that someone at the National Cotton Council Of America may soon be granted sainthood by Pope Benedict. 
Enjoy this short about the inner workings of dress manufacturing and don't let the Devil tempt you with Prada!
Written by: Bridget Nelson and Lily Meyer 
Digital HD Video file formats
Legacy devices (42.86 MB)
High (TV) 480p (197.97 MB)
HD Medium 720p (199.68 MB)
All digital products you purchase from RiffTrax.com are DRM-free, can be played across a large variety of devices, and are yours to keep ... forever! Even if you have a hard drive meltdown, you can always log back into the site and re-download all of your previous purchases.
For our Download and Stream products, you can stream the product to your computer or to your TV via Chromecast, or download to a device that can play the MP4 file format. For more information on our video formats, please see this KB article.
Just the Jokes are simply MP3 files which are DRM free and can be enjoyed on any device that can play this common audio format.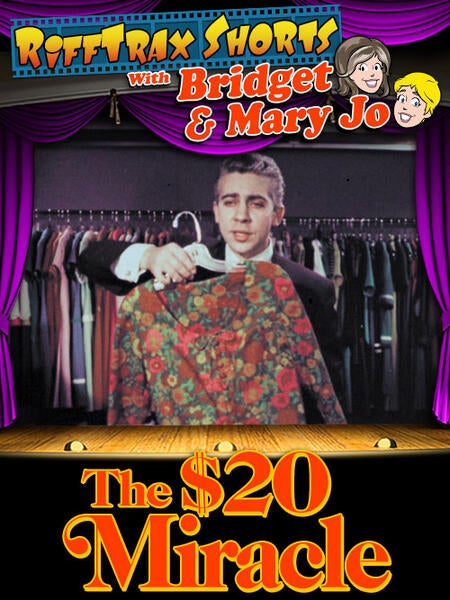 Riffed By