The Babysitter
Please choose a format above.
She comes at night.
She watches television.
She gives your child watered-down tomato soup.
She puts your child to bed two hours earlier than needed.
She talks on the phone.
She plays record albums too loud.
She is... THE BABYSITTER!
She won't be stopped. She can't be stopped. But Bridget and Mary Jo will try to route the evil unleashed by THE BABYSITTER!
Digital HD Video file formats
Legacy devices (59.85 MB)
All digital products you purchase from RiffTrax.com are DRM-free, can be played across a large variety of devices, and are yours to keep ... forever! Even if you have a hard drive meltdown, you can always log back into the site and re-download all of your previous purchases.
For our Download and Stream products, you can stream the product to your computer or to your TV via Chromecast, or download to a device that can play the MP4 file format. For more information on our video formats, please see this KB article.
Just the Jokes are simply MP3 files which are DRM free and can be enjoyed on any device that can play this common audio format.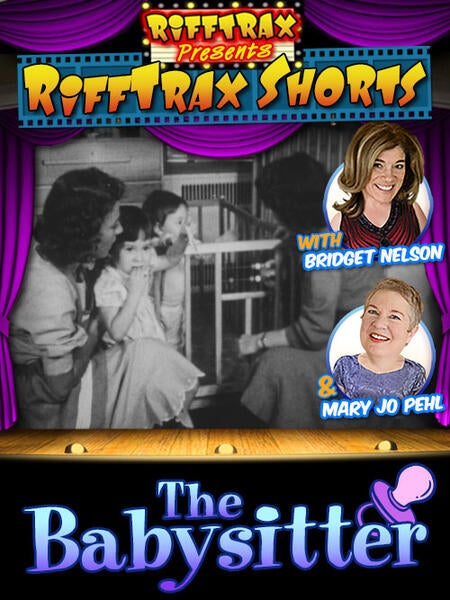 Riffed By