The Adventures of Chip and Dip
Something you should know:
Contains old-timey stereotypes and images of gross-looking food.
Please choose a format above.
Romeo and Juliet. Shoes and socks. Ren and Stimpy. Wine and cheese. Dolly and Porter. Just some of the great pairings through the ages. And don't forget: chips and dip.
Courtesy of the National Potato Institute, Chip and Dip are leprechauns whose "adventures" include a bizarre origin story, recipes, and a tour of a modern day manufacturing plant.
Celebrating chips as a healthy - indeed, essential - source of salt and fat, it all culminates in a cooking contest celebrating the humble fried tuber. Chicken Spaghetti Loaf, anyone? 
Written by: Bridget Nelson and Mary Jo Pehl
Digital HD Video file formats
Legacy devices (77.17 MB)
High (TV) 480p (380.45 MB)
HD Medium 720p (382.37 MB)
All digital products you purchase from RiffTrax.com are DRM-free, can be played across a large variety of devices, and are yours to keep ... forever! Even if you have a hard drive meltdown, you can always log back into the site and re-download all of your previous purchases.
For our Download and Stream products, you can stream the product to your computer or to your TV via Chromecast, or download to a device that can play the MP4 file format. For more information on our video formats, please see this KB article.
Just the Jokes are simply MP3 files which are DRM free and can be enjoyed on any device that can play this common audio format.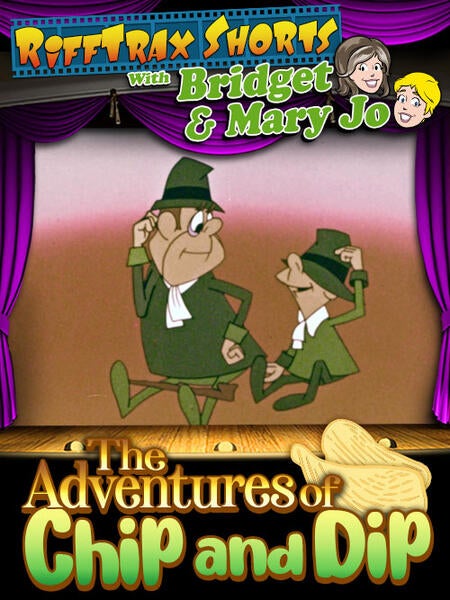 Riffed By