See a RiffTrax VOD premiere in theaters for the first time! See
Jack-O
in a theater near you TONIGHT.
Tickets here.
(Be safe and social distance)!
SHE
Please choose a format above.
SHE: it's not just a singular nominative pronoun - it's the latest RiffTrax from Bridget and Mary Jo!
Based on H. Rider Haggard's novel, the eponymous She holds captive a group of explorers who have stumbled into the subterranean ancient civilization of Kor. One of the explorers might be her true love from a previous life. Another is a potential rival for his affections. And what about the third member of the group?
Find out in this exciting adventure film starring Helen Gahagan, Randolph Scott, and Nigel Bruce, and excitingly Production Associated by Shirley Burden!
Digital Video file formats
Legacy devices (306.48 MB)
Burnable DVD Image (3.87 GB)
Digital HD Video file formats
Legacy devices (306.48 MB)
Burnable DVD Image (3.87 GB)
All digital products you purchase from RiffTrax.com are DRM-free, can be played across a large variety of devices, and are yours to keep ... forever! Even if you have a hard drive meltdown, you can always log back into the site and re-download all of your previous purchases.
For our Download and Stream products, you can stream the product to your computer or to your TV via Chromecast, or download to a device that can play the MP4 file format. For more information on our video formats, please see this KB article.
Just the Jokes are simply MP3 files which are DRM free and can be enjoyed on any device that can play this common audio format.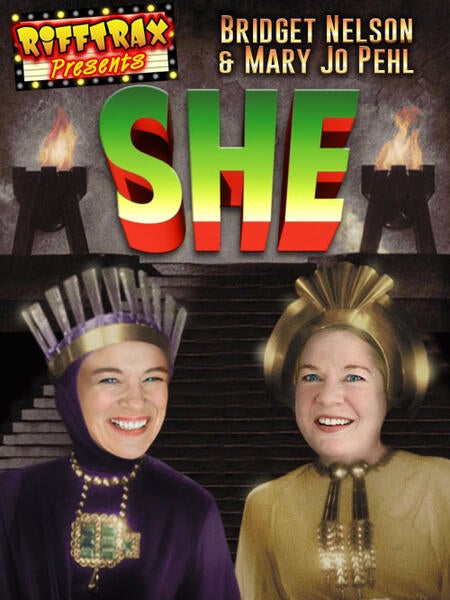 Riffed By