EXTENDED FOR ONE DAY ONLY! Happy birthday to RiffTrax! Get
20% off and a FREE MP3 riff
with purchase.
Full details here.
Scared to Death
Please choose a format above.
If you've been looking for a feature-length film that almost starred Rick Springfield, this is your lucky day!
A bio-engineered monster is crawling the sewers of Los Angeles, feeding on human spinal fluid. Hot-headed novelist and former police detective, Ted Lonergan is the only man who can stop the monster. Despite his girlfriend's life being at stake and the animosity of his former boss, Lonergan is as useful as if he'd never been brought in on the case!
Get Scared to Death with Bridget and Mary Jo!
Contributing writers: Karyn Ostrem and Zachary Shatzer
Digital Video file formats
Legacy devices (336.93 MB)
Burnable DVD Image (3.19 GB)
Digital HD Video file formats
Legacy devices (336.93 MB)
Burnable DVD Image (3.19 GB)
All digital products you purchase from RiffTrax.com are DRM-free, can be played across a large variety of devices, and are yours to keep ... forever! Even if you have a hard drive meltdown, you can always log back into the site and re-download all of your previous purchases.
For our Download and Stream products, you can stream the product to your computer or to your TV via Chromecast, or download to a device that can play the MP4 file format. For more information on our video formats, please see this KB article.
Just the Jokes are simply MP3 files which are DRM free and can be enjoyed on any device that can play this common audio format.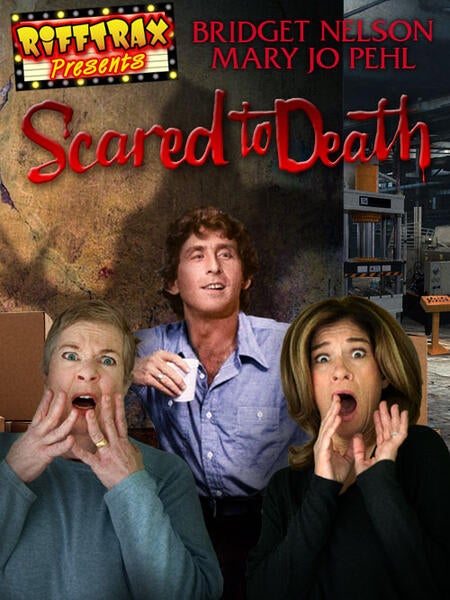 Riffed By