Play in the Snow
Please choose a format above.
Worried your childhood didn't live up to Encyclopedia Britannica standards? It's time to find out!
You'll be laughing your warm wool socks off (or should we say, on) as we follow Bill, Nell, and Charlie through a film that only an Encyclopedia could produce.
Sure, you thought sledding was fun, but did you know there was a proper form to it? Have you been building snowmen wrong all these years? Do you have what it takes to win in a high-stakes game of "Fox and Geese"?
Maybe you better think about taking notes before the next time you... Play In The Snow!
Digital HD Video file formats
Legacy devices (42.16 MB)
High (TV) 480p (205.4 MB)
HD Medium 720p (205.29 MB)
All digital products you purchase from RiffTrax.com are DRM-free, can be played across a large variety of devices, and are yours to keep ... forever! Even if you have a hard drive meltdown, you can always log back into the site and re-download all of your previous purchases.
For our Download and Stream products, you can stream the product to your computer or to your TV via Chromecast, or download to a device that can play the MP4 file format. For more information on our video formats, please see this KB article.
Just the Jokes are simply MP3 files which are DRM free and can be enjoyed on any device that can play this common audio format.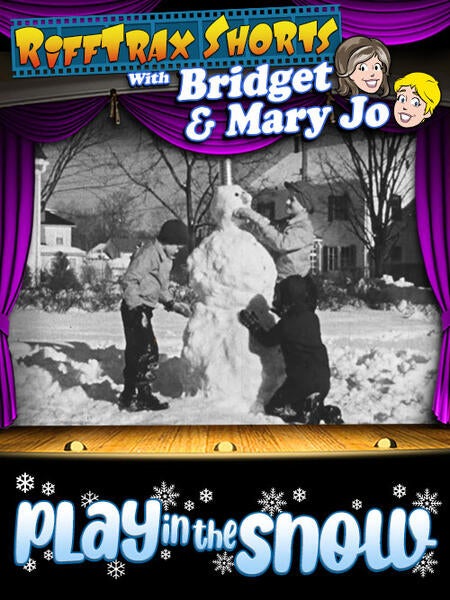 Riffed By