Phoebe
Please choose a format above.
Sex! intrigue! Canada! Hungarian political refugees living in Canada directing films about young Canadian woman who find themselves pregnant in the summer of 1964! This must-see short has it all!
Directed by George Kaczender (a Hungarian political refugee living in Canada) Phoebe is the story of Phoebe, a beautiful young Canadian woman who finds herself pregnant in the summer of 1964.
Filmed in glorious black and white against a backdrop of exotic greater Toronto beaches and traffic-free roadways, Kaczender (a Hungarian political refugee living in Canada) takes us inside the mind of Phoebe as she comes to grips with the reality of her situation.
This is the strangest, wackiest, coolest, sweetest, What the heck is going on-iest After School Special you have ever seen!
Let the capable riffing of Bridget and Mary Jo lovingly guide you through all 28 minutes of this teen pregnancy hormone fueled event. They will help you figure out where exactly in relation to the beach is the abandoned house? How do Phoebe's white slacks stay so clean? Who are the strange top hatted dancers on the beach? And what's the deal with Paul?
* Extra credit essay question: Discuss the cultural impact Hungarian Political refugee filmmakers living in Canada have had on feminism in the Northwest Territories.
Digital HD Video file formats
Legacy devices (112.66 MB)
All digital products you purchase from RiffTrax.com are DRM-free, can be played across a large variety of devices, and are yours to keep ... forever! Even if you have a hard drive meltdown, you can always log back into the site and re-download all of your previous purchases.
For our Download and Stream products, you can stream the product to your computer or to your TV via Chromecast, or download to a device that can play the MP4 file format. For more information on our video formats, please see this KB article.
Just the Jokes are simply MP3 files which are DRM free and can be enjoyed on any device that can play this common audio format.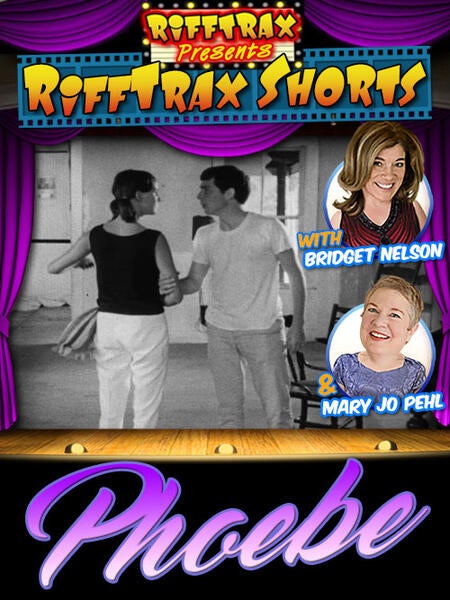 Riffed By