MST3K: The Black Scorpion
Get this MST3K Episode!
Please choose a format above.
When an earthquake strikes Mexico and creates a brand new volcano overnight, two geologists are sent to study the phenomenon. Once they arrive at the village of San Lorenzo, the townsfolk tell the men of unexplained disappearances, livestock deaths and strange roars that have been happening in their village, suspecting a demon bull is to blame. (Richard Terry wishes he'd thought of that.)
But when the volcano erupts again, the true cause of the mysteries is revealed to be giant, prehistoric scorpions! In typical movie scientist fashion, the geologists team up with the Mexican army to destroy the prehistoric arachnids.
Joel, Servo and Crow add a specimen to their riffed bug collection with The Black Scorpion!
Digital Video file formats
Legacy devices (399.33 MB)
Burnable DVD Image (3.65 GB)
All files you purchase from RiffTrax.com are DRM-free, can be played across a large variety of devices, and are yours to keep forever! Even if you have a hard drive meltdown, you can always log back into the site and re-download all of your previous purchases.
For our Download and Stream products, you can stream the product to your computer or to your TV via Chromecast, or download to a device that can play the MP4 file format. For more information on our video formats, please see this KB article.
Just the Jokes are simply MP3 files which are DRM free and can be enjoyed on any device that can play this common audio format.
Join us in the comments, won't us?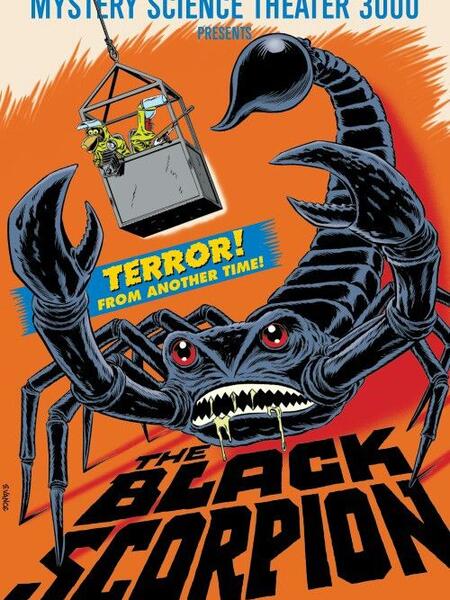 Release Date
January 11, 2016
Genre
In collection