Frances and Her Rabbit
Please choose a format above.
It's a rainy day, and the humanoid Frances and her pet bunny Hopper have nothing to do. 
After ruling out a cross-country bank-robbing spree, remodeling the kitchen, and space exploration, the two get their crayons and start drawing. Will what she ends up drawing blow your mind - or will it be approximately ten minutes of aimless doodling narrated by a disinterested man? 
Find out as you hop along onto the latest short from Bridget and Mary Jo!
Written by: Mary Jo Pehl and Karyn Vanderkooy
Contributing writer: Bridget Nelson
Digital HD Video file formats
Legacy devices (40.35 MB)
High (TV) 480p (197.28 MB)
HD Medium 720p (197.96 MB)
All digital products you purchase from RiffTrax.com are DRM-free, can be played across a large variety of devices, and are yours to keep ... forever! Even if you have a hard drive meltdown, you can always log back into the site and re-download all of your previous purchases.
For our Download and Stream products, you can stream the product to your computer or to your TV via Chromecast, or download to a device that can play the MP4 file format. For more information on our video formats, please see this KB article.
Just the Jokes are simply MP3 files which are DRM free and can be enjoyed on any device that can play this common audio format.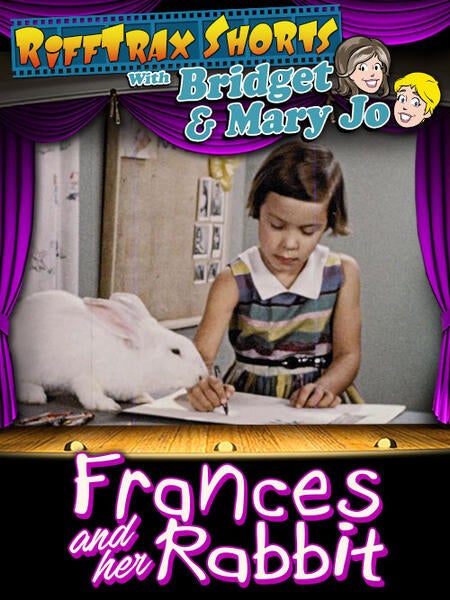 Riffed By