Bus Nut
Please choose a format above.
Bobbi is a middle-schooler who's crazy about school buses.
She plays with a toy bus; her t-shirt proudly proclaims "Bus Nut"; and there are six or seven actual buses in various states of disrepair in her family's yard that she's fixing up to resell. She cares just as passionately about vehicular safety.
Just in time for back-to-school, this 1980 short covers correctly boarding a bus, the dangers of roughhousing in the seats, and how not to get hit by a car when you're running late.
Written by: Bridget Nelson
Digital HD Video file formats
Legacy devices (36.12 MB)
High (TV) 480p (167.77 MB)
HD Medium 720p (168.04 MB)
HD High 1080p (957.92 MB)
All digital products you purchase from RiffTrax.com are DRM-free, can be played across a large variety of devices, and are yours to keep ... forever! Even if you have a hard drive meltdown, you can always log back into the site and re-download all of your previous purchases.
For our Download and Stream products, you can stream the product to your computer or to your TV via Chromecast, or download to a device that can play the MP4 file format. For more information on our video formats, please see this KB article.
Just the Jokes are simply MP3 files which are DRM free and can be enjoyed on any device that can play this common audio format.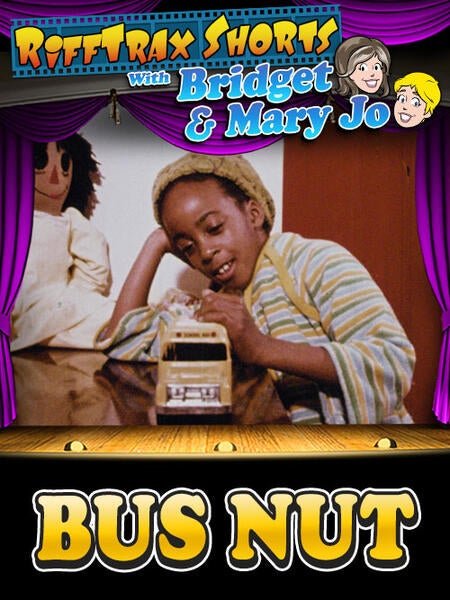 Riffed By