American Look
Please choose a format above.
In appreciation of the stylists of America, Bridget and Mary Jo along with Chevrolet* present American Look.  A tribute to men and women who design.
You'll see lamps, chairs, counter tops, tea pots, door knobs, bottles and tons of other regular stuff you have in your very own house. A narrator will say a lot about how Americans like the "look" of things, but you'll never quite understand what he's getting at, and there are no Chevrolets featured which will confuse you a bit.  
On the bright side, this short is beautifully photographed in Superscope 200!
Digital Video file formats
Legacy devices (33.16 MB)
All digital products you purchase from RiffTrax.com are DRM-free, can be played across a large variety of devices, and are yours to keep ... forever! Even if you have a hard drive meltdown, you can always log back into the site and re-download all of your previous purchases.
For our Download and Stream products, you can stream the product to your computer or to your TV via Chromecast, or download to a device that can play the MP4 file format. For more information on our video formats, please see this KB article.
Just the Jokes are simply MP3 files which are DRM free and can be enjoyed on any device that can play this common audio format.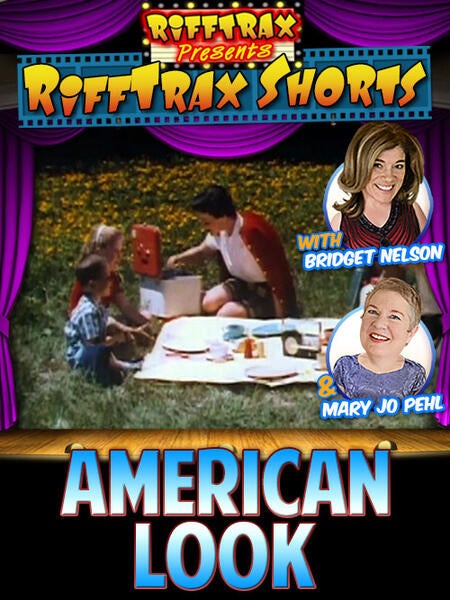 Riffed By