Plan 9 From Outer Space - MIKE SOLO EDITION
Held up by many as the Worst Movie Ever Made (though the twelve people who saw Mariah Carey's 'Glitter' may strenuously disagree) Ed Wood's classic has endured so long because of the fine performances of Vampira, Dudley Manlove, and of course, Tor Johnson, the Swedish wrestler and hulking tower of flesh who turns in his best work as Inspector Dan Clay, a hulking tower of flesh.
Do not attempt to watch this alone – you will die! Download Mike's RiffTrax Classic now, and live!
All digital products you purchase from RiffTrax.com are DRM-free, can be played across a large variety of devices, and are yours to keep ... forever! Even if you have a hard drive meltdown, you can always log back into the site and re-download all of your previous purchases.
For our Download and Stream products, you can stream the product to your computer or to your TV via Chromecast, or download to a device that can play the MP4 file format. For more information on our video formats, please see this KB article.
Just the Jokes are simply MP3 files which are DRM free and can be enjoyed on any device that can play this common audio format.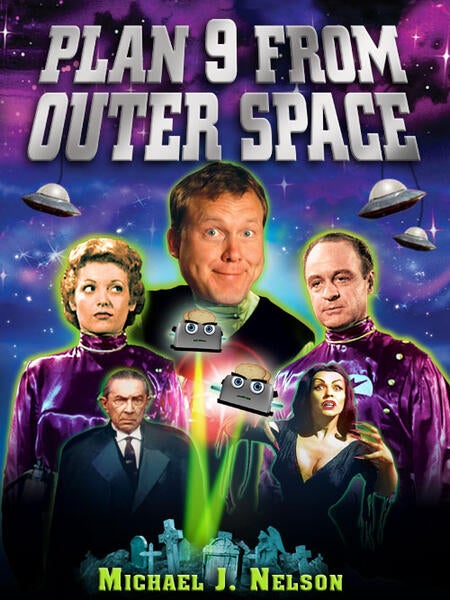 Get the movie for the riff:
Purchase the disc version we wrote to below:
Riffed By