MST3K: Women of the Prehistoric Planet
Get this MST3K Episode!
Please choose a format above.
If Land of the Lost and Star Trek: The Original Series had a baby, and that baby threw up, and that vomit was horrible hues of pastel, you'd get something that amounts to about half of whatever Women of the Prehistoric Planet is.
The noble crew of a bent pie tin have crash-landed on a planet brimming with terrifying insert shots of pet store-variety reptiles! Never fear, their friends are here to rescue them with all the enthusiasm of a poorly ventilated room of lithium. Once the rescue party arrives, one of the people they're supposed to save is immediately kidnapped by a native named Tang. Yes, Tang: it's not just for breakfast, it's perfect for abductions! Things kind of fall apart from there, but boy oh boy will you enjoy watching this tangled web unravel. 
Join Joel, Servo, and Crow as they court the Women of the Prehistoric Planet!
Digital Video file formats
Legacy devices (402.19 MB)
Burnable DVD Image (3.98 GB)
All files you purchase from RiffTrax.com are DRM-free, can be played across a large variety of devices, and are yours to keep forever! Even if you have a hard drive meltdown, you can always log back into the site and re-download all of your previous purchases.
For our Download and Stream products, you can stream the product to your computer or to your TV via Chromecast, or download to a device that can play the MP4 file format. For more information on our video formats, please see this KB article.
Just the Jokes are simply MP3 files which are DRM free and can be enjoyed on any device that can play this common audio format.
Join us in the comments, won't us?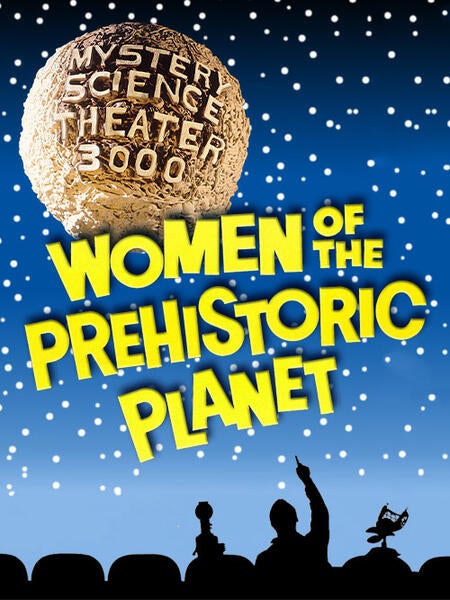 Release Date
August 3, 2020
Genre
In collection