MST3K: Wild Wild World of Batwoman
Get this MST3K Episode!
Please choose a format above.
Ah, that beloved DC-trademarked caped crusader - Batwoman! Strap into your seats and prepare for all the folly of your standard 60's superhero serials - capers, masked villains, yogurt vampires, experimental hearing aids, easily forgiven abductions, water cooler dance parties, racist seances, and… excuse me? That's only the first half-hour? And here I thought Catwoman's plan to conquer the world with civil disobedience in Adam West's Batman was convoluted.
Grab your favorite brand of vampiric yogurt and join Mike, Servo, and Crow as they set turbines to speed for The Wild Wild World of Batwoman!
Digital Video file formats
Legacy devices (379.97 MB)
Burnable DVD Image (4.34 GB)
All files you purchase from RiffTrax.com are DRM-free, can be played across a large variety of devices, and are yours to keep forever! Even if you have a hard drive meltdown, you can always log back into the site and re-download all of your previous purchases.
For our Download and Stream products, you can stream the product to your computer or to your TV via Chromecast, or download to a device that can play the MP4 file format. For more information on our video formats, please see this KB article.
Just the Jokes are simply MP3 files which are DRM free and can be enjoyed on any device that can play this common audio format.
Join us in the comments, won't us?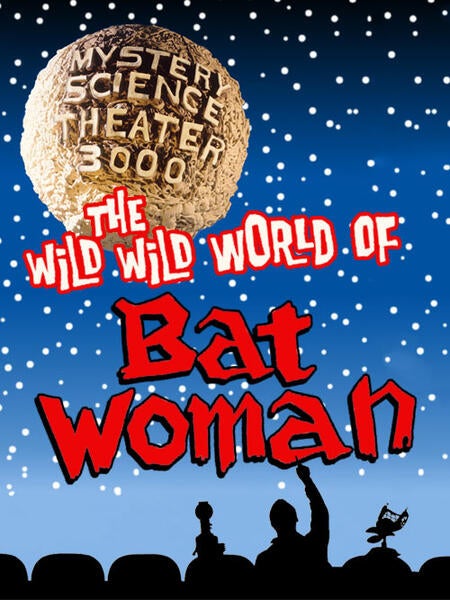 Release Date
July 10, 2017
Genre
In collection