MST3K: The Slime People
Get this MST3K Episode!
Please choose a format above.
Avid fans of bad movies know that when a film's lead is also the director, they're in for a particular treat. Enter: Robert Hutton's The Slime People. 
Los Angeles is under attack! Not from student filmmakers, but from poorly costumed monsters from the center of the Earth!
From under the cover of fog come the titular Slime People, though they're really more "Reptilian People" who also happen to be a scosh slimy. They spend their admittedly brief screen time lurking just behind fog machines, getting scared away by fog machines, having doors slammed in their face, and did we mention fog machines? Because there are plenty of them. Fog machines, that is.
Plug in your finest fog producing device, and watch Joel, Servo, and Crow gently embrace The Slime People!
Digital Video file formats
Legacy devices (400.84 MB)
Burnable DVD Image (4.02 GB)
All files you purchase from RiffTrax.com are DRM-free, can be played across a large variety of devices, and are yours to keep forever! Even if you have a hard drive meltdown, you can always log back into the site and re-download all of your previous purchases.
For our Download and Stream products, you can stream the product to your computer or to your TV via Chromecast, or download to a device that can play the MP4 file format. For more information on our video formats, please see this KB article.
Just the Jokes are simply MP3 files which are DRM free and can be enjoyed on any device that can play this common audio format.
Join us in the comments, won't us?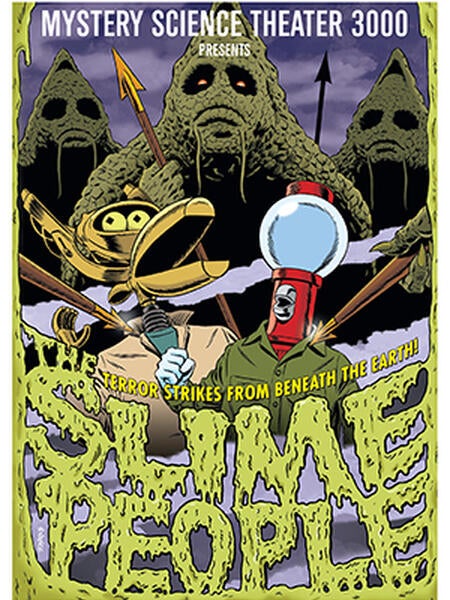 Release Date
October 3, 2016
Genre
In collection