MST3K: The Skydivers
Get this MST3K Episode!
Please choose a format above.
Oh dear, we've got Coleman Francis again. What can you expect? This is a film called The Skydivers with as much infidelity as people jumping out of planes. Coffee is a major plot point. Someone dies of negligence then is swiftly forgotten. 
The lynchpin of the climax is acid and unfortunately it's of the "melty" variety and not the "Phish Reunion Tour" kind. Trust us, thirty minutes with this movie and you'll be sincerely begging for the narrative sense of Manos.
For now, pending a fortuitous appearance of Torgo, join Mike, Servo and Crow as they hurdle out of a commuter plane to avoid The Skydivers!
Digital Video file formats
Legacy devices (385.49 MB)
Burnable DVD Image (3.99 GB)
All files you purchase from RiffTrax.com are DRM-free, can be played across a large variety of devices, and are yours to keep forever! Even if you have a hard drive meltdown, you can always log back into the site and re-download all of your previous purchases.
For our Download and Stream products, you can stream the product to your computer or to your TV via Chromecast, or download to a device that can play the MP4 file format. For more information on our video formats, please see this KB article.
Just the Jokes are simply MP3 files which are DRM free and can be enjoyed on any device that can play this common audio format.
Join us in the comments, won't us?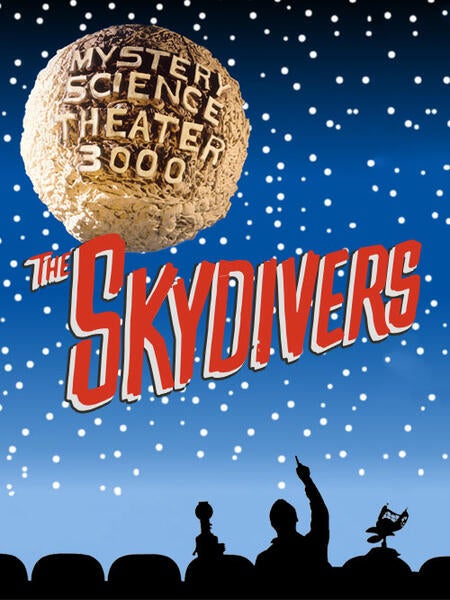 Release Date
May 22, 2017
In collection