MST3K: The Side Hackers
Get this MST3K Episode!
Please choose a format above.
If you thought the high paced action of motocross and the bourbon soaked intrigue of a Tennessee Williams production never belonged together… you were correct! Well, technically not motocross, but the totally unique and completely distinguishable sport of SIDE HACK.
For those of you thinking it; no computers are involved. An overly angry showbiz-type named JC sees our hero, Rommell, perform one of these elusive sidehacks and decides he wants in on this racket.
Unfortunately for him, his girlfriend wants in on Rommell. Horribly tone deaf plot contrivances follow… plus SONGS*! Join Joel, Servo, and Crow as they rev up their not quite motorcycle sized engines for… THE SIDE HACKERS!
*songs not guaranteed to explain Side Hacking or any such similar motorsport therein.
Digital Video file formats
Legacy devices (397.28 MB)
Burnable DVD Image (4.34 GB)
All files you purchase from RiffTrax.com are DRM-free, can be played across a large variety of devices, and are yours to keep forever! Even if you have a hard drive meltdown, you can always log back into the site and re-download all of your previous purchases.
For our Download and Stream products, you can stream the product to your computer or to your TV via Chromecast, or download to a device that can play the MP4 file format. For more information on our video formats, please see this KB article.
Just the Jokes are simply MP3 files which are DRM free and can be enjoyed on any device that can play this common audio format.
Join us in the comments, won't us?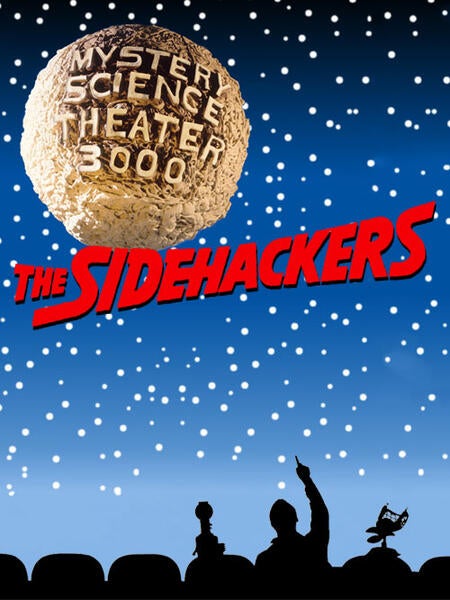 Release Date
October 1, 2018
Genre
In collection