MST3K: The Day The Earth Froze
Get this MST3K Episode!
Please choose a format above.
The good people of Kalevala have everything they need, so of course they want more. They want a SAMPO, a magical machine that will give them gold! And salt! And… flour?  
But all is not golden muffins in Kalevala, as a horrible witch resembling Strom Thurmond plagues the  good Kalevalans, threatening to freeze the earth on Day the Earth Froze Day. Who can save them? Humble Lemminkäinen, a hero who pretty much fails at every turn. 
Witness fantastical feats such as plowing, sheep shearing, feather plucking and log riding! And logging! Does this have anything to do with freezing the earth in any way? Who cares. Sampo! Sampo!
Join Joel, Servo, and Crow as they put on their best Kromers and pacs for The Day The Earth Froze!
Digital Video file formats
Legacy devices (378.94 MB)
Burnable DVD Image (4.34 GB)
All files you purchase from RiffTrax.com are DRM-free, can be played across a large variety of devices, and are yours to keep forever! Even if you have a hard drive meltdown, you can always log back into the site and re-download all of your previous purchases.
For our Download and Stream products, you can stream the product to your computer or to your TV via Chromecast, or download to a device that can play the MP4 file format. For more information on our video formats, please see this KB article.
Just the Jokes are simply MP3 files which are DRM free and can be enjoyed on any device that can play this common audio format.
Join us in the comments, won't us?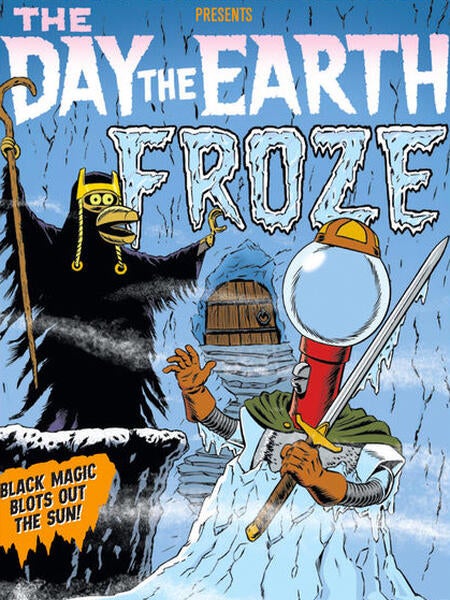 Release Date
January 9, 2017
In collection