MST3K: The Creeping Terror
Get this MST3K Episode!
Please choose a format above.
The Creeping Terror (née The Crawling Terror) sure took the wrong left at Albuquerque! Rather than getting out and asking for directions, it embarks on what might be the most benign and poorly narrated killing spree ever committed to film. Now upstanding citizens are being consumed by lethal POV shots!
Say what you will about the monster's propensity to swallow innocent people whole, it could at least have the decency to cover its horrific maw. The real monster here is the affront to manners.
Join Mike, Servo and Crow as they flop unconvincingly through The Creeping Terror!
Digital Video file formats
Burnable DVD Image (3.99 GB)
All files you purchase from RiffTrax.com are DRM-free, can be played across a large variety of devices, and are yours to keep forever! Even if you have a hard drive meltdown, you can always log back into the site and re-download all of your previous purchases.
For our Download and Stream products, you can stream the product to your computer or to your TV via Chromecast, or download to a device that can play the MP4 file format. For more information on our video formats, please see this KB article.
Just the Jokes are simply MP3 files which are DRM free and can be enjoyed on any device that can play this common audio format.
Join us in the comments, won't us?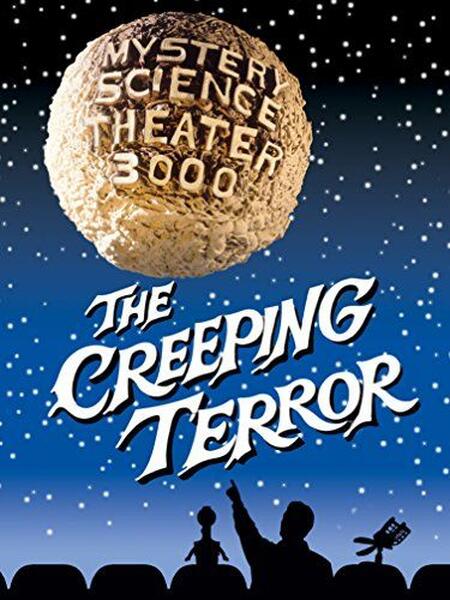 Genre
In collection