MST3K: Stranded in Space
Get this MST3K Episode!
Please choose a format above.
Crow T. Robot called it "The Fugitive meets Logan's Run" but it's so much more! It also has the charming aesthetics of a failed TV pilot.
John Q. Astronaut has been trapped on This Alternate Earth! Funny how space looks just like Sacramento. Terra is like our Earth in nearly every way except for the draconian government the "Perfect Order" and the absence of the state of Florida (sorry, Orlando Magic fans). Will Mr. Astronaut ever escape the alternate suburbs? Will the Perfect Order stop… whatever they think the Astronaut will do? Will this Cameron Mitchell monologue go on ANY longer?!
Join Joel, Servo and Crow as they're stolen away for Stranded in Space!
Digital Video file formats
Legacy devices (395.35 MB)
Burnable DVD Image (3.92 GB)
All files you purchase from RiffTrax.com are DRM-free, can be played across a large variety of devices, and are yours to keep forever! Even if you have a hard drive meltdown, you can always log back into the site and re-download all of your previous purchases.
For our Download and Stream products, you can stream the product to your computer or to your TV via Chromecast, or download to a device that can play the MP4 file format. For more information on our video formats, please see this KB article.
Just the Jokes are simply MP3 files which are DRM free and can be enjoyed on any device that can play this common audio format.
Join us in the comments, won't us?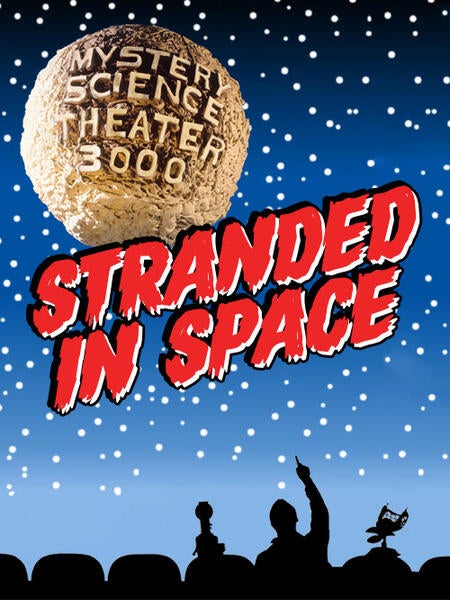 Release Date
August 14, 2017
Genre
In collection