MST3K: Santa Claus
Get this MST3K Episode!
Please choose a format above.
From his home in the clouds high above the North Pole, Santa Claus prepares for his annual journey delivering gifts to the world's good little boys and girls. Only this year, the Devil is charging the impish demon Pitch with the nefarious task of preventing Santa from completing his mission.
With the aid of three naughty brothers, can Pitch actually succeed? Or will the power of Christmas prevail?
RiffTrax did an extended version of Santa Claus as a live show. Check it out here!
Digital Video file formats
Legacy devices (378.83 MB)
Download to Burn (.iso) (3.45 GB)
All files you purchase from RiffTrax.com are DRM-free, can be played across a large variety of devices, and are yours to keep forever! Even if you have a hard drive meltdown, you can always log back into the site and re-download all of your previous purchases.
For our Download and Stream products, you can stream the product to your computer or to your TV via Chromecast, or download to a device that can play the MP4 file format. For more information on our video formats, please see this KB article.
Just the Jokes are simply MP3 files which are DRM free and can be enjoyed on any device that can play this common audio format.
Join us in the comments, won't us?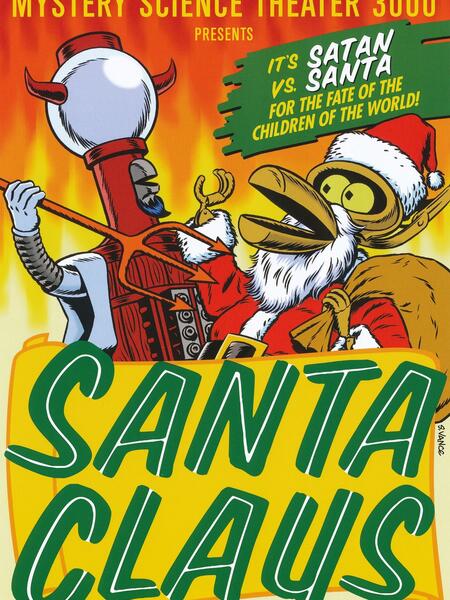 Release Date
December 13, 2015
Genre
In collection