MST3K: Pod People
Get this MST3K Episode!
Please choose a format above.
It has nothing to do with pods. It has nothing to do with people. It has everything to do with hurting.
You know a film's in trouble when it yanks footage from The Galaxy Invader to spice things up. Space eggs are discovered by poachers in a cave. One of these eggs births the least amiable alien you'll ever see, Trumpy! Trumpy is the end result of Alf, Mac of Mac N Me fame, and an anteater breeding in some horrible affront to puppetry and zoology alike. But don't let Trumpy distract you from the real horror here: the constant barrage of new age music!
All this plus public domain karaoke, music from some guys in space, and "Idiot Control Now."
Join Joel, Servo, and Crow as they get the old band back together for Pod People!
Digital Video file formats
Legacy devices (398.45 MB)
Burnable DVD Image (4.24 GB)
All files you purchase from RiffTrax.com are DRM-free, can be played across a large variety of devices, and are yours to keep forever! Even if you have a hard drive meltdown, you can always log back into the site and re-download all of your previous purchases.
For our Download and Stream products, you can stream the product to your computer or to your TV via Chromecast, or download to a device that can play the MP4 file format. For more information on our video formats, please see this KB article.
Just the Jokes are simply MP3 files which are DRM free and can be enjoyed on any device that can play this common audio format.
Join us in the comments, won't us?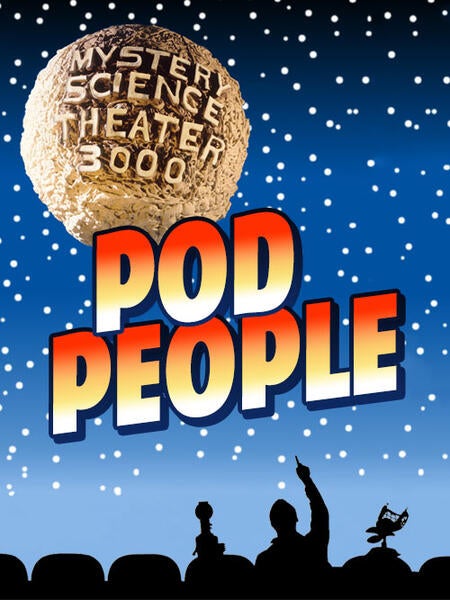 Release Date
November 13, 2017
Genre
In collection