MST3K: Parts: The Clonus Horror
Get this MST3K Episode!
Please choose a format above.
TO ALL YOU ASPIRING BAD FILMMAKERS! Here's how you make a perfect MST3K movie: Take a genuinely promising premise (clones of wealthy people are raised happy and stupid in an isolated colony and harvested for their organs), remove all possible fun and suspense, film it like an After-School Special and pepper it with stock TV actors like Dick Sargent and Peter Graves, the Peter Graves of TV actors.
And if you're prescient, arrange that in the future Michael Bay will rip off your premise wholesale and make an even worse version called The Island.
Digital Video file formats
Legacy devices (383.48 MB)
All files you purchase from RiffTrax.com are DRM-free, can be played across a large variety of devices, and are yours to keep forever! Even if you have a hard drive meltdown, you can always log back into the site and re-download all of your previous purchases.
For our Download and Stream products, you can stream the product to your computer or to your TV via Chromecast, or download to a device that can play the MP4 file format. For more information on our video formats, please see this KB article.
Just the Jokes are simply MP3 files which are DRM free and can be enjoyed on any device that can play this common audio format.
Join us in the comments, won't us?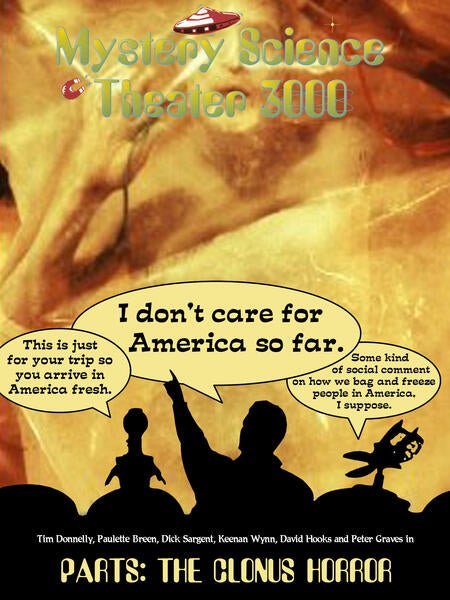 Release Date
July 11, 2016
Genre
In collection