MST3K: Mitchell
Get this MST3K Episode!
Please choose a format above.
What word could be used to describe the majesty that is Mitchell? Simply put, nothing at all - save the tersely whispered name itself: Mitchell.
Yes, Joe Don Baker is Mitchell, and much like his favorite beer, Schlitz, he's unpleasant, hard to be around for any length of time, makes your stomach feel kind of funny, smells weird, is right at home in an unmade bed that also has a half-used jar of petroleum jelly on the nightstand, and seems like something Dynasty star Linda Evans would want to sleep with.
And, much like Schlitz beer, you immediately regret your decision to let him into your life!
Yet: Mitchell.
Joel, Crow and Servo drink deep from the 16-ounce beer can of 70's cinema, Mitchell.
Digital Video file formats
Legacy devices (376.46 MB)
All files you purchase from RiffTrax.com are DRM-free, can be played across a large variety of devices, and are yours to keep forever! Even if you have a hard drive meltdown, you can always log back into the site and re-download all of your previous purchases.
For our Download and Stream products, you can stream the product to your computer or to your TV via Chromecast, or download to a device that can play the MP4 file format. For more information on our video formats, please see this KB article.
Just the Jokes are simply MP3 files which are DRM free and can be enjoyed on any device that can play this common audio format.
Join us in the comments, won't us?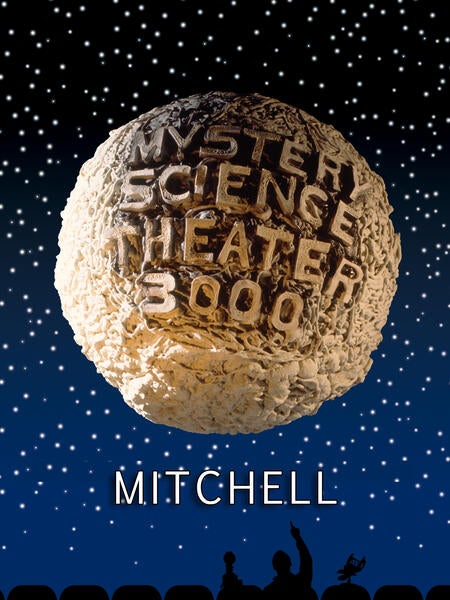 Release Date
November 9, 2015
Genre
In collection