MST3K: Merlin's Shop of Mystical Wonders
Get this MST3K Episode!
Please choose a format above.
Gather 'round, children, as poor Ernest Borgnine tells you a fantastic tale about Merlin's Shop of Mystical Wonders.
Merlin has fallen on hard times since his King Arthur days, and now runs a second-hand shop in a strip mall, not unlike most people with a degree in Wizardry. If creepy wind-up cymbal monkeys are on your shopping list this week, then you're in luck! Sure, they may be cheaper on Amazon, but that just doesn't have the same "totally cursed" vibe.
Meanwhile, on the Satellite of Love, there's flagpole sitting, bot reviews, and adult baby Nelsons!
Join Mike, Servo, and Crow as they invite the Lady of the Lake to Merlin's Shop of Mystical Wonders!
Digital Video file formats
Legacy devices (380.61 MB)
Burnable DVD Image (3.98 GB)
All files you purchase from RiffTrax.com are DRM-free, can be played across a large variety of devices, and are yours to keep forever! Even if you have a hard drive meltdown, you can always log back into the site and re-download all of your previous purchases.
For our Download and Stream products, you can stream the product to your computer or to your TV via Chromecast, or download to a device that can play the MP4 file format. For more information on our video formats, please see this KB article.
Just the Jokes are simply MP3 files which are DRM free and can be enjoyed on any device that can play this common audio format.
Join us in the comments, won't us?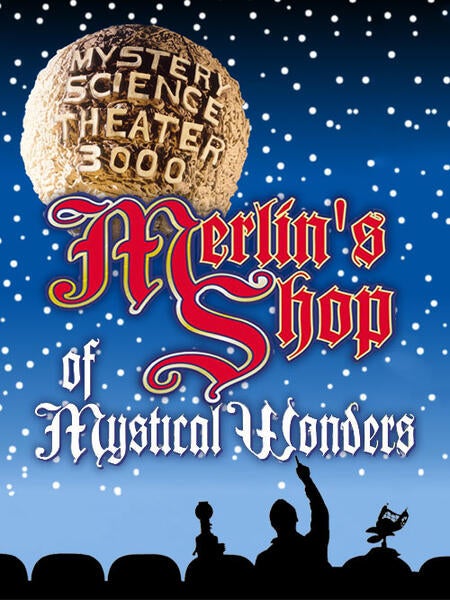 Release Date
March 5, 2018
In collection