MST3K: Hercules and the Captive Women
Get this MST3K Episode!
Please choose a format above.
Time to see Hercules as you've never seen him before - napping! No worries, once you've taken a gander at this movie's forays into the mystical secrets of Uranus, hand to hand combat and ritual sacrifice, you'll be joining in on the slumber party soon enough. Ah, this really is a day for Uranus.
Meanwhile on the Satellite of Love: lawn babies, good natured brawling, and Gypsy takes on the riffing reigns!
Join Joel, Servo and Crow as they take a quick snooze for Hercules and the Captive Women!
Digital Video file formats
Legacy devices (385.3 MB)
Burnable DVD Image (3.99 GB)
All files you purchase from RiffTrax.com are DRM-free, can be played across a large variety of devices, and are yours to keep forever! Even if you have a hard drive meltdown, you can always log back into the site and re-download all of your previous purchases.
For our Download and Stream products, you can stream the product to your computer or to your TV via Chromecast, or download to a device that can play the MP4 file format. For more information on our video formats, please see this KB article.
Just the Jokes are simply MP3 files which are DRM free and can be enjoyed on any device that can play this common audio format.
Join us in the comments, won't us?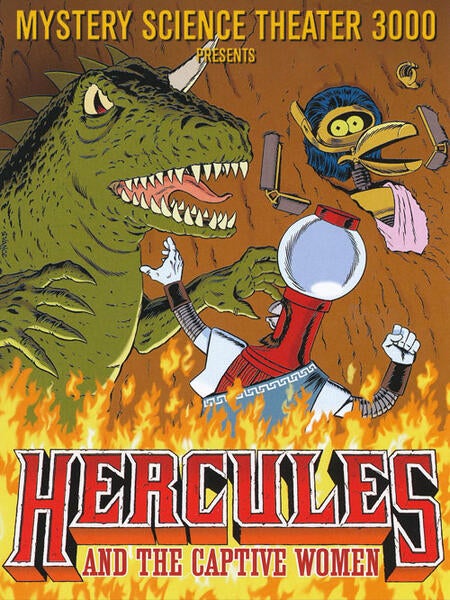 Release Date
June 5, 2017
Genre
In collection