MST3K: Hercules
Get this MST3K Episode!
Please choose a format above.
Do you want more Italio-Action schlock? Well boy howdy are you in the absolutely wrong place.
Hercules, also known as "Roman Heracles" to jerks, is the storied tale of overthrowing a king through minimal violence. Expecting a Hydra, Titan, or some other such daring do? Well we're fresh out! But we sure do have a lot of sailing so lengthy and arduous, you'll be begging for some witch to appear and demand a sampo.
If you're confused at all about the plot, just take a moment to feel bad for not paying attention in 7th Grade English Class -- not that anyone needs a reason to feel bad about middle school any way.
Join Joel, Servo, and Crow as they get their twelves laboured for Hercules!
Digital Video file formats
Legacy devices (377.59 MB)
Burnable DVD Image (3.99 GB)
All files you purchase from RiffTrax.com are DRM-free, can be played across a large variety of devices, and are yours to keep forever! Even if you have a hard drive meltdown, you can always log back into the site and re-download all of your previous purchases.
For our Download and Stream products, you can stream the product to your computer or to your TV via Chromecast, or download to a device that can play the MP4 file format. For more information on our video formats, please see this KB article.
Just the Jokes are simply MP3 files which are DRM free and can be enjoyed on any device that can play this common audio format.
Join us in the comments, won't us?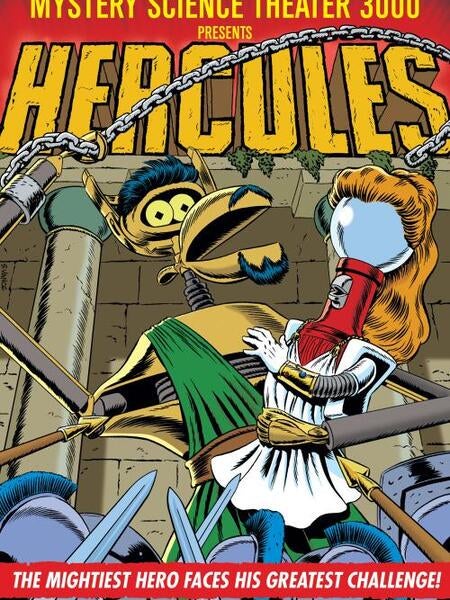 Release Date
February 13, 2017
Genre
In collection