MST3K: Hamlet
Get this MST3K Episode!
Please choose a format above.
MIKE AND THE BOTS VS. SHAKESPEARE!
Aye, those knotty-pated ruffians Mike, Crow, and Servo finally take on noted hack playwright William Shakespeare. When subjected to the oddest, most Germanic version of HAMLET ever put on film, the denizens of the Satellite of Love turn it around on original riffmaster Shakespeare, trying to get through this story of a brooding Danish boy and his pet skull.
Will Mike and the 'bots survive this Elizabethan agony? Will ruffled collars ever come back in style? Who the hell is Fortinbras? These and other questions will be answered in MST3K: Hamlet!
Digital Video file formats
Download to Burn (4.34 GB)
All files you purchase from RiffTrax.com are DRM-free, can be played across a large variety of devices, and are yours to keep forever! Even if you have a hard drive meltdown, you can always log back into the site and re-download all of your previous purchases.
For our Download and Stream products, you can stream the product to your computer or to your TV via Chromecast, or download to a device that can play the MP4 file format. For more information on our video formats, please see this KB article.
Just the Jokes are simply MP3 files which are DRM free and can be enjoyed on any device that can play this common audio format.
Join us in the comments, won't us?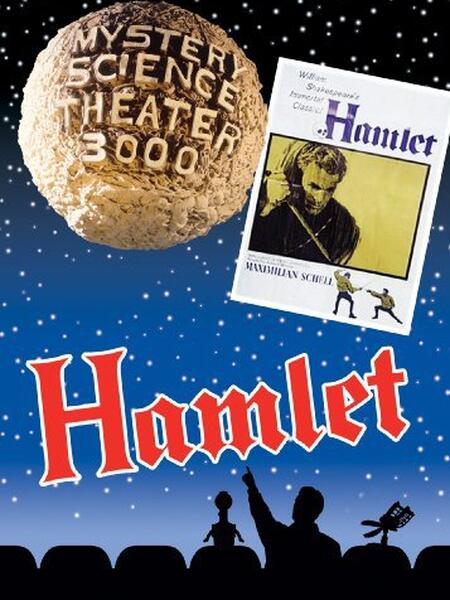 Release Date
August 1, 2016
Genre
In collection